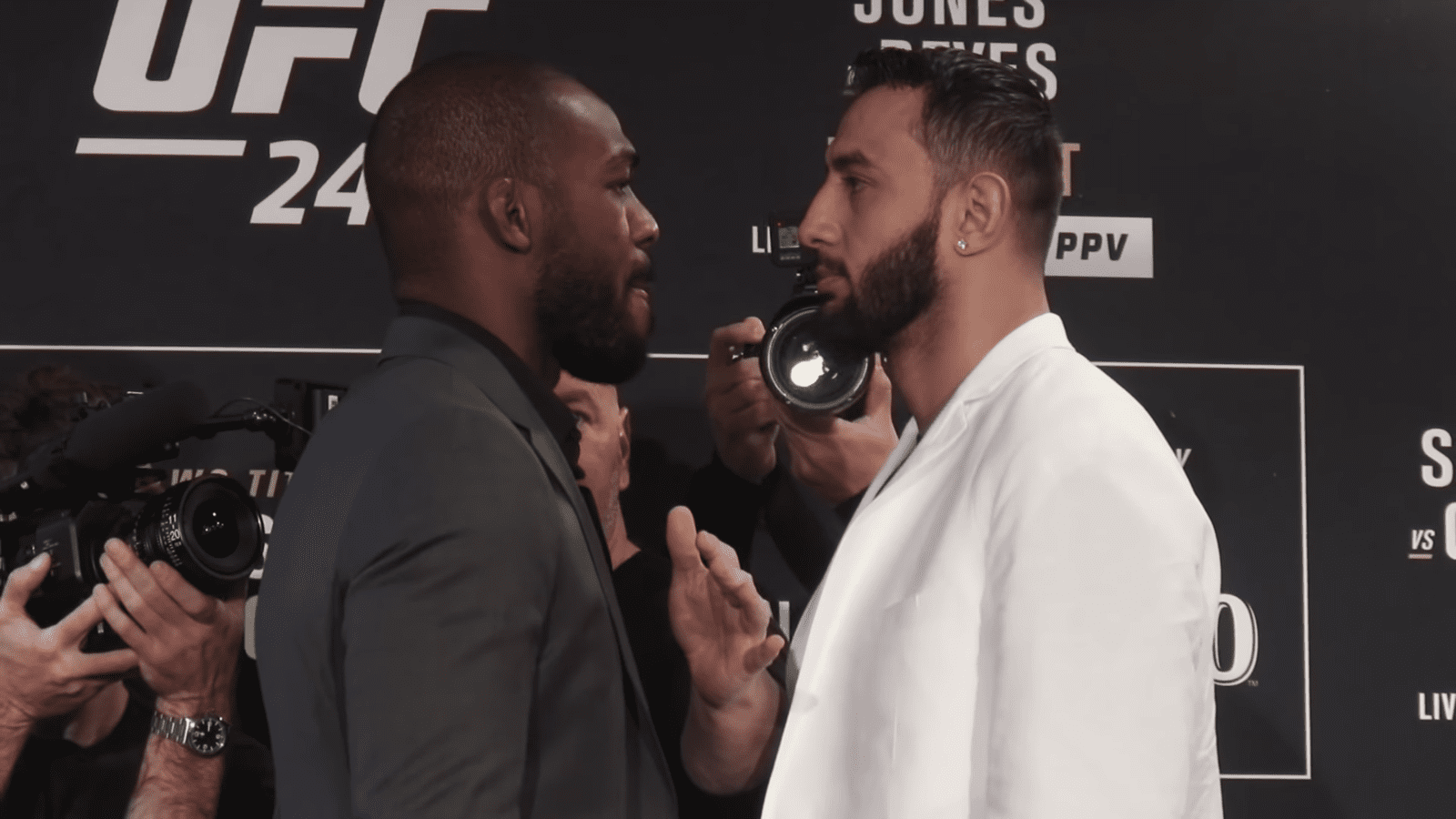 Dominick Reyes felt he did enough to beat Jon Jones last weekend at UFC 247. Failing that, he definitely thinks he did enough to get an immediate rematch with the champion.
Unfortunately for him, it seems Jones has other plans. Last night, Jones was in attendance at UFC 247 to see a stunning knockout win by Jan Blachowicz over Corey Anderson, and afterwards said he felt the victory had done enough to put Blachowicz in title contention.
The words weren't exactly music to Reyes' ears, who took to his social media to share a brief but pointed message to the champion.
Duck Duck Goose 🦆 @ufc

— Dominick Reyes (@DomReyes) February 16, 2020
It's not that Jones has ruled out a rematch with Reyes, but clearly sees the interest in a second fight as a catalyst for talks with the UFC. That being said, if the second bout weren't to happen, Jones would be fine with that too.
"It's something that I definitely consider, but in order for a Dominick Reyes rematch to happen it just needs to take a few meetings with the UFC to make that happen," Jones said to the media last night (H/T MMAJunkie). "But if we don't rematch, I'm fine with that, too. I think I won the fight, definitely won Rounds 3, 4, 5. And you know, a lot of you are giving the (judge Joe Soliz) a lot of slack saying I won 2, 3, 4, 5. I can see how he can give me 2, 3, 4, 5, but 3, 4, 5 I stand by."
Comments
comments