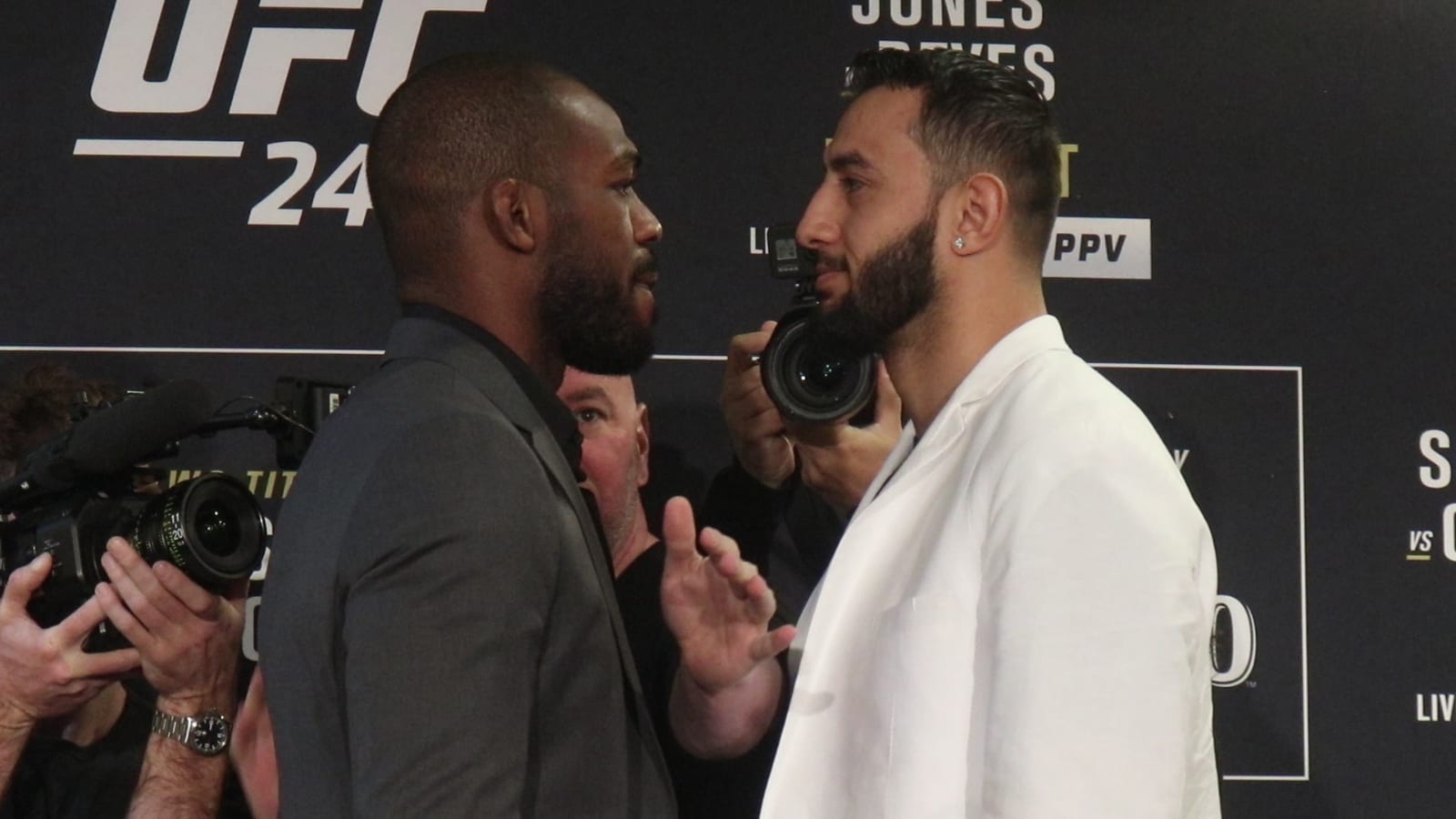 Everybody has a plan to beat Jon Jones. That is, until they fight him.
Throughout more than a decade, which has contained its own ups and downs, Jones has set a standard at 205-pounds which none of his peers have been able to match. With respect to Matt Hammil, no man has come close to handing Jones a legitimate defeat in the Octagon but this weekend's UFC 247 title challenger Dominick Reyes suggests that he is the fighter to flummox the longtime champion.
Anthony Smith, one of the Jones' more recent unsuccessful title challengers, says that he has heard it all before.
"I watched the interview with Jon (Jones), and he said something which is 100 percent true. Dominick Reyes has no idea what he's getting into," Smith said, referencing Jones' recent sit-down interview with ESPN's Ariel Helwani.
"It's not even the X's and the O's. There is so much more to fighting Jon Jones which I learned now. It would have been pretty helpful before the fight. It's a lot of things guys don't talk about. I think some people are afraid that it's going to make you look like a pansy or something.
"You know, like you're not man enough to handle it. There is a lot of stuff that goes into fighting Jon Jones, its fight week and Dominick is about to find that out."
Reyes, a former collegiate football standout, is undefeated in his mixed martial arts career to date but has never faced down a challenge like the one that awaits him in the Toyota Centre in Houston late this Saturday night. This is a point to which Smith absolutely agrees.
"All the people who treat you so well the week of the fight and the people you feel like are your friends," Smith continued. "It's very different when you're fighting Jon Jones, going into fight week. Usually fight week is pretty relaxing for the most part, you've got media and stuff. It's not like I've never been in a main event before I fought Jon Jones, it's not like I'm not used to that.
He's very much the favourite and he messes with your schedule, he just messes with you the whole time. By the time you get to the fight you're mentally exhausted. It's a mind game. Everything Dominick was talking about in his interview before I came on it rings so true. But its not. He feels like that because Jon wants him to feel like that. Jon Jones never says something that isn't 100 percent calculated. Everything he says, there is a reason behind it."
Comments
comments