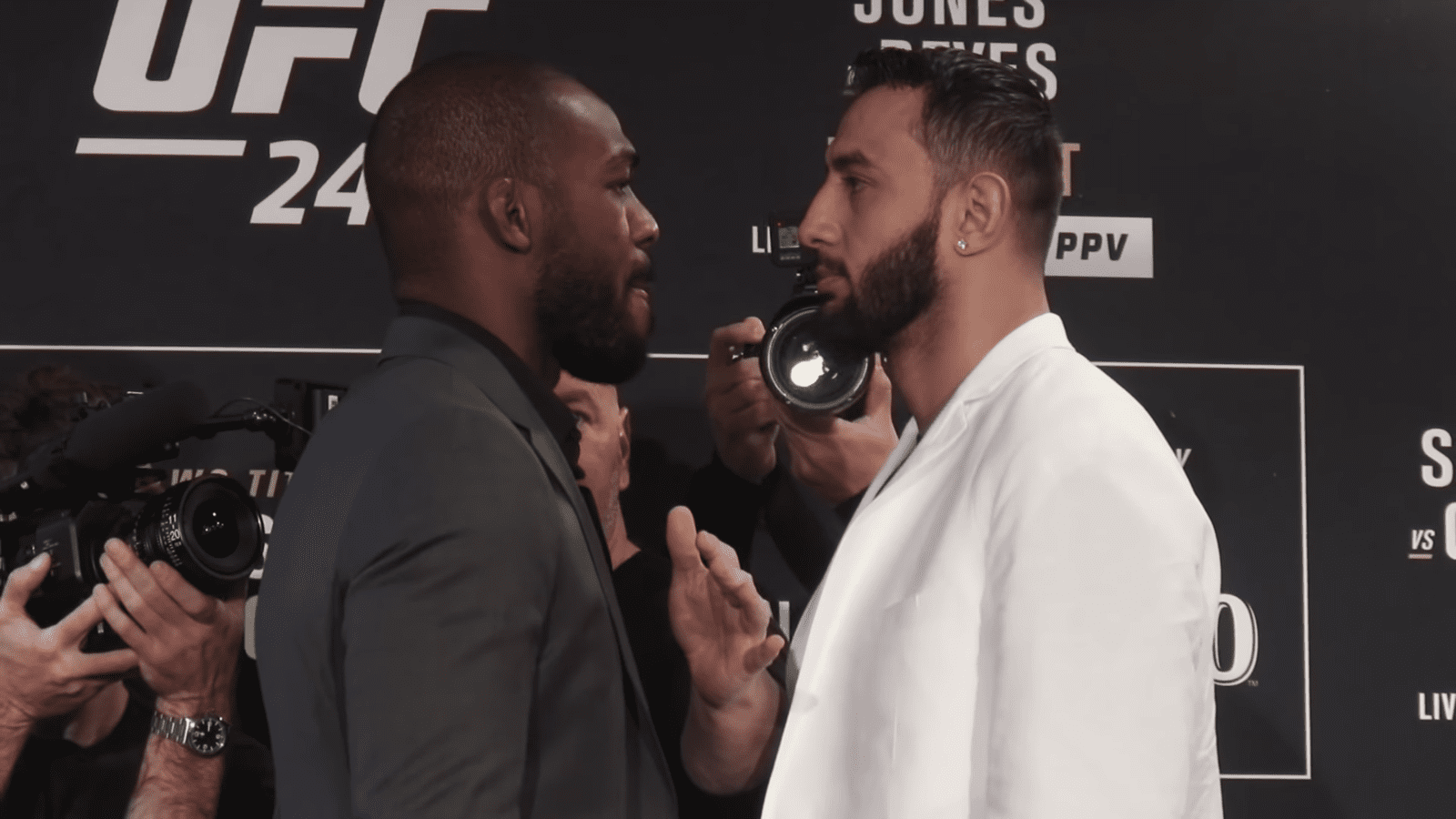 Dominick Reyes has had a couple of nights sleep to think about his defeat to Jon Jones, and they've done nothing to ease his heartbreak.
Reyes came as close to defeating the goliath Jones as any man since the champion has won his title, with a huge swathe of the mixed martial arts world scoring Saturday night's main event in his favour.
Unfortunately for Reyes, the three men judging the contest didn't see it the same way, and Jones went home with a unanimous decision victory. For a man who has spent years telling people he'd be the man to dethrone the unstoppable Jones, it's a hard pill for Reyes to take.
"I just keep replaying it over and over in my mind, it sucks man," Reyes said, speaking on the Ariel Helwani show. "I felt like I did everything in my power to win that fight and it felt like somebody took it away from me.
"I did rewatch [rounds] four and five, but I didn't watch one through three because I know I won that handily. Then in four, I had him backed up as well. I had him hurt. It could even have been arguably four to one. It's shitty. It sucks. I worked incredibly hard for this. My whole life was for this moment, and I didn't get it."
For most observers, it seems the question comes down to round three, in which Reyes started off strong but began to wilt as Jones upped the pressure towards the end. But while most would be forgiven for thinking the judges decided to give that stanza to Jones and thus the fight, in actuality, two of the three commissioners scored the second round for Jones instead.
In Reyes eyes, that makes no sense at all. In fact, none of it does.
"For me, one, two and three were home runs. They were knockouts. I knocked it out of the park in those rounds," Reyes said. "Shit man. I don't know. It sucks. I came out there and fought a nearly perfect fight. That's what it was going to take to beat this guy, and I did it. For that night, I was better than Jon Jones. I was a better fighter. Greatness is still just a round away, I guess."
That said, as if Reyes handling of the situation (regardless whether you think he won or lost) wasn't stellar enough, he's able to find the silver lining in all of this.
"I've always been looking for the fight that will push me over the top," Reyes said. "Really let me show my heart. Really fight. And this fight was that, it let me show who I am as a fighter and put my heart on the table. I did exactly what I said I was going to do. I'm proud of my performance. I really brought it to him.
"I have a smile on my face and I'm happy because I'm not disappointed with my performance at all."
–
Comments
comments