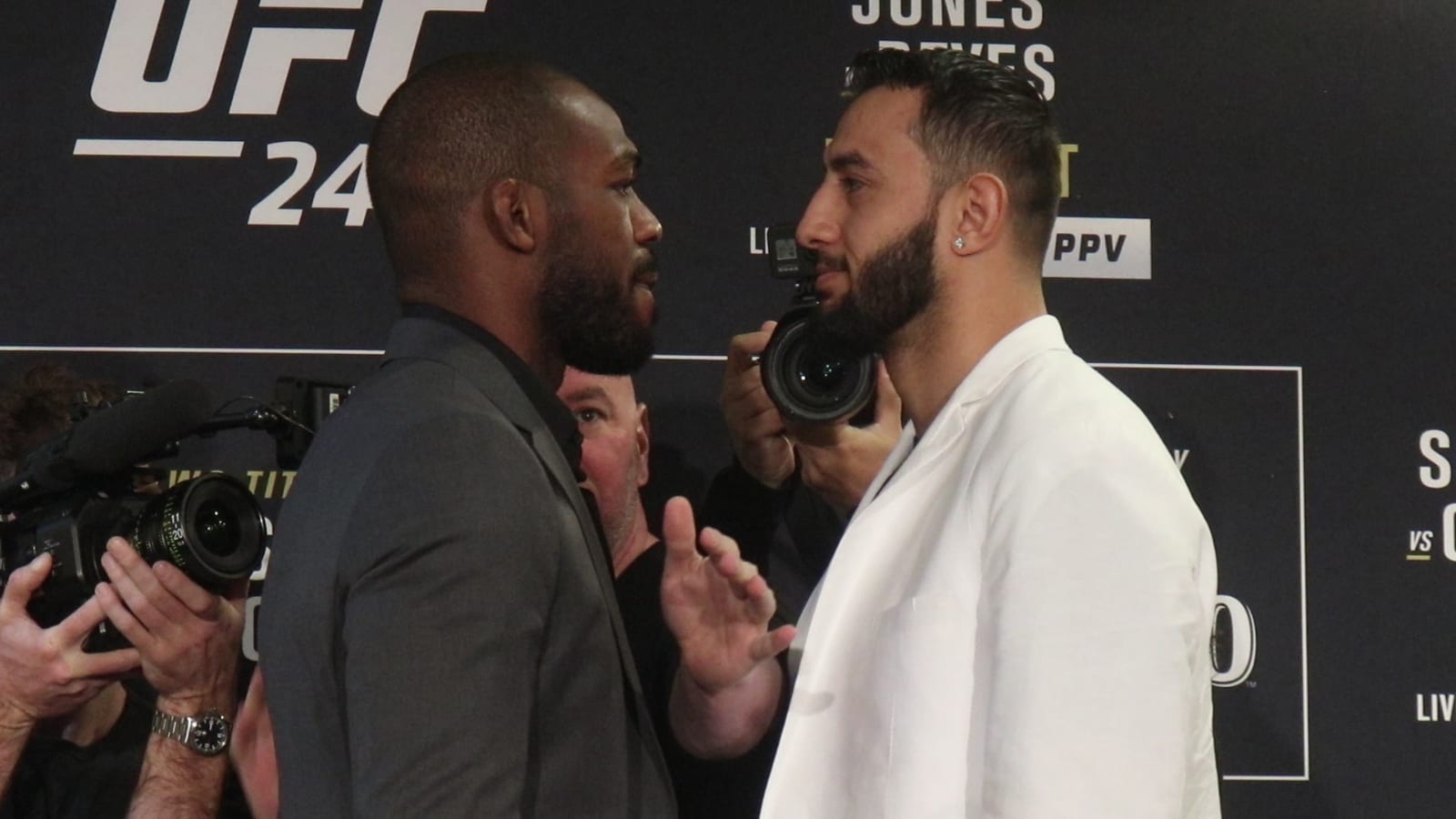 Dominick Reyes believes his rivalry with Jon Jones has come to an end after the former champion made the decision to move up to heavyweight and vacate the 205-pound belt.
Jones recently decided it was time to make the long-awaited weight class change, and confirmed with the UFC he was giving up the world title, leading to a bout between Reyes and Jan Blachowicz on September 26. With the move, Reyes is ready to put that controversial loss to Jones in February behind him and focus on the future.
"It's over. I mean, there's no… it's over. He's gone," Reyes said, speaking with Submission Radio. "There's no point in trying to get a rematch with someone that's not in the division anymore. It's over. It's time for a new reign, it's time for a new king, and I'm ready to take that role.
"To be honest, there wasn't really anything between us. We fought our hearts out against each other, we put on a hell of performance for the fans, and there was controversy surrounding the fight. You know, it gave people a lot of things to talk about, it was really cool. It was exactly what I wanted out of it. I've always been searching for a guy to push me to my limits and teach me new things and show me that I am more powerful than I think I am, and that fight was that for me and I'm grateful for that. And yeah, I don't have any ill will towards Jon. I was a little irked by not being able to get a rematch, but stepping back and looking at it, you know, it's business. He was trying to keep his legacy and keep his money up, and I'm trying to do the same. So, it's all good."
And while Jones has never been shy of reminding other fighters of his own dominance, Reyes doesn't expect to see Jones continue to tout his own 205-pound supremacy while chasing new achievements.
"I don't really expect him to do all that, and if he was gonna do all that, he wouldn't have left the division," Reyes said. "So, that's completely backtracking on what you acted on, you know what I'm saying? I don't think he's the type of guy to completely leave the division and try to talk trash about the division. That wouldn't make sense. But you never know, you never know.
"To be honest, it doesn't really matter at all. I'll still have the gold belt."
Comments
comments