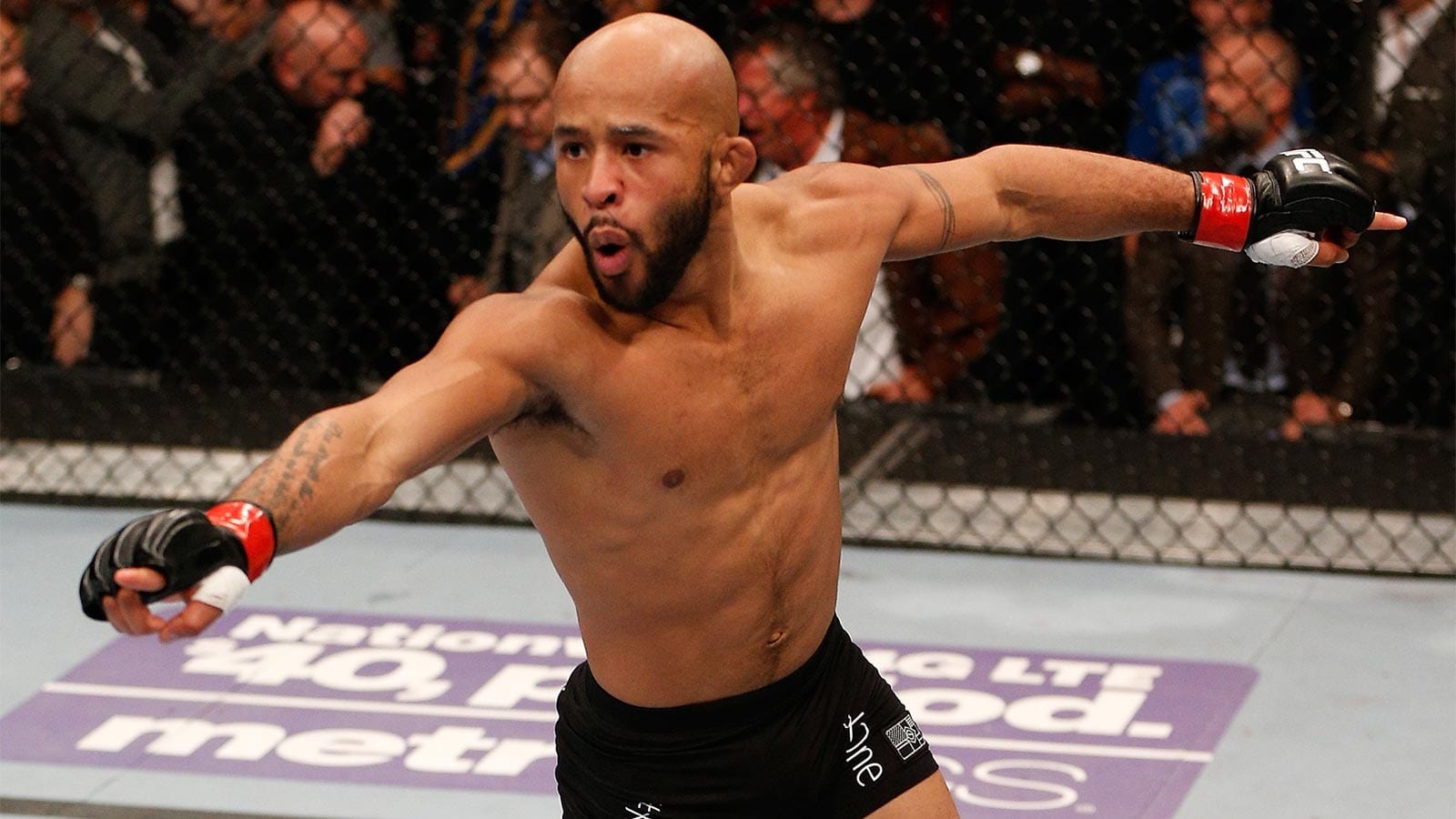 Demetrious Johnson wrote his name large in the mixed martial arts history books last Saturday night, earning his tenth successive title defense against Wilson Reis and underlining his status as the sport's best pound-for-pound fighter. Johnson's next move will be to chase his eleventh title defense in the UFC's flyweight division, a record that the fighter is demonstratively chasing, but after that a potential history-making move north to 135-pounds awaits 'Mighty Mouse'.
Bantamweight champion Cody Garbrandt has confirmed his ability to make the 125-pound weight limit, in what would be an intriguing test for Johnson's eleventh defense, but the more likely scenario would be for Johnson to defend against one more flyweight challenger and then try his hand at bantamweight — the division in which he suffered his last career defeat to Dominick Cruz.
Former 135-pound champion Cruz though did sound of some warnings to Johnson during the FOX post-fight show saying that while Johnson's obvious skill would make him a dangerous contender at bantamweight, that extra size of his opponents could cause 'Mighty Mouse' trouble.
"At 125 [pounds], I can't see too many people [challenging him]," Cruz said during the FOX UFC Fight Night post fight show via Fox Sports. "At featherweight, everybody at the top five is hard, everybody at 135 [pounds] in the top five is hard to beat, especially for somebody that small. I mean I fought him and the size difference is a problem. If I move up to 145 or 155, size is a problem.
"So that is a big deal in these fights, especially when you're our size from 145 and down, weight matters. I think it'd be very difficult."
That warning is made all the more real given Cruz's victory over Johnson but, as both made clear during the post-fight show, they are open to rematching if Dana White and the UFC make them an attractive enough offer. And that's a clash that most fight fans would welcome with open arms.
Comments
comments