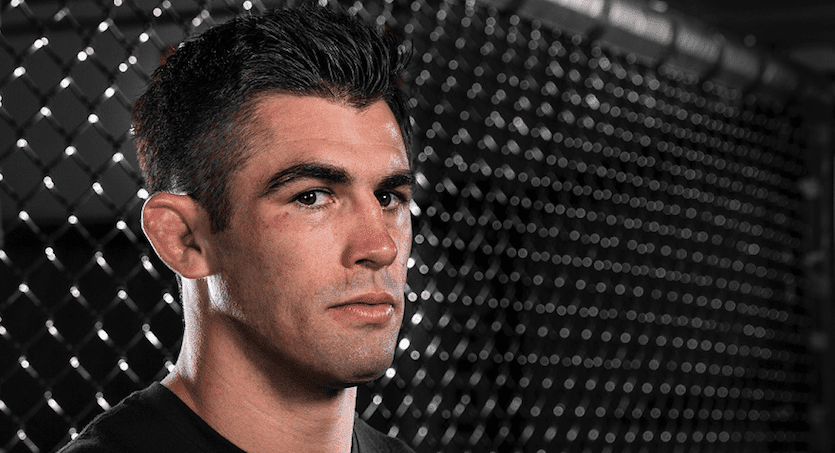 When it comes to unfortunate injuries hindering a career in mixed martial arts, Dominick Cruz is inarguably in the conversation for suffering the most.
The former UFC bantamweight champion is one of the best of all time at 135-pounds, despite suffering multiple injuries to his body that has kept him out of competition for years at a time. But, after coming back to fighting from a series of devastating knee issues to win the world title once again, Cruz lost the belt and suffered yet another injury, this time a broken arm.
As such, Cruz has now been out of the cage since the end of 2016, with a fight still unscheduled.
Despite that — as was the case with his knees — Cruz is refusing to dismayed by the latest obstacle, stating unequivocally that he'll step back into the Octagon once again.
"I can sit here and just stress, be panicked, be mad and be sad, but it's out of my control," Cruz said, speaking on the Barbell Shrugged podcast. "It happened for whatever reason, so I'm just going to build, and I'm building around what I can with what I got, and I'm doing it now, slowly but surely. I'll get back to full health, and I'll get back to fighting condition, and I will fight again — 100% positive in my mind, I've already made the decision. So it's just be patient, and let everything take its course."
–
Comments
comments