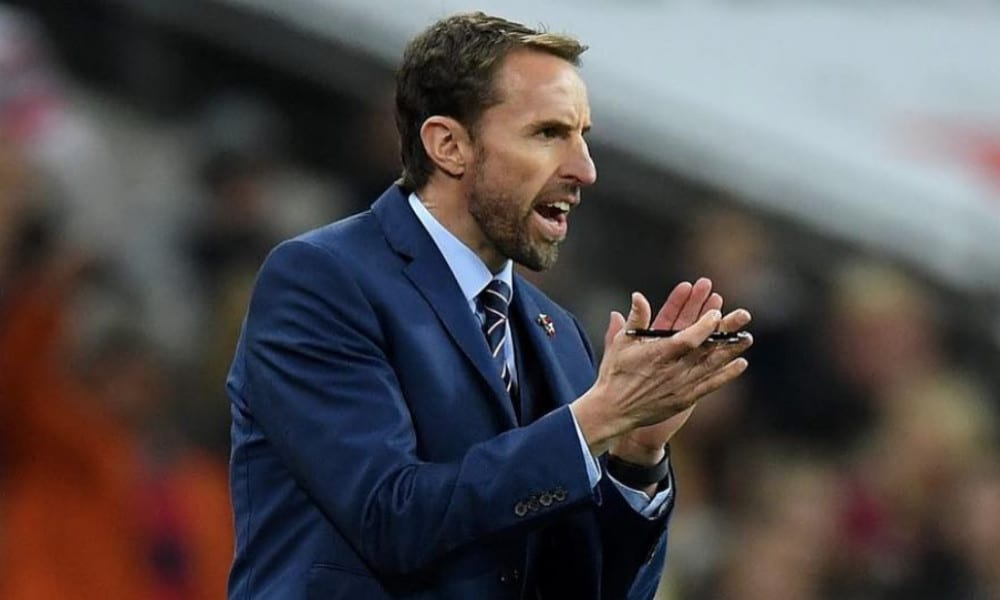 England have been rocked by a significant injury ahead of their Group G clash with Panama this weekend, but the recipient isn't one of the usual suspects in England's starting XI.
That's because the victim of misfortune on Wednesday was none other than England manager Gareth Southgate, who dislocated his right shoulder.
According to reports from Repino, where the England team are based, Southgate dislocated his shoulder while out running not far from the team's hotel.
The usually-reserved England boss was captured punching the air and celebrating wildly with his coaching staff on Monday night as Harry Kane's stoppage-time winner gave the Three Lions a dramatic 2-1 win over Tunisia.
But, according to Southgate, it's unlikely we'll see a repeat of those touchline scenes at England's upcoming game with Panama.
"The doc has made it clear that punching the air is not an option!" he joked to reporters after returning to the team hotel.
Southgate will be happy to take one for the team if it means his squad remains injury-free for the rest of the campaign.
"It is better this is me than one of the players," he told TheFA.com.
"I am just a bit gutted because I was on for my record 10k time!"
With a couple of days to go until their next Group G match, the squad are in fine fettle, with no major injury doubts as they look to book their place in the second round.
Comments
comments