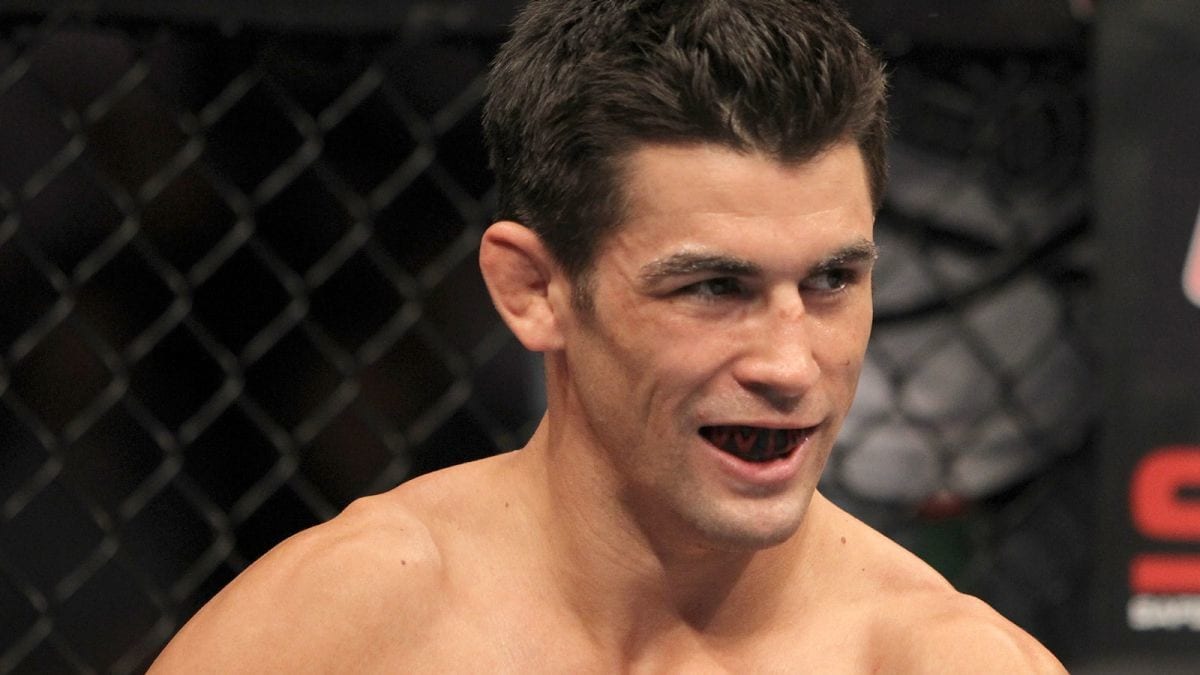 When T.J. Dillashaw faces Cody Garbrandt at UFC 217 in November, fans will get to see one of the most anticipated contests of the year. Despite the fan interest, there will be one person more interested than anyone else — former UFC bantamweight champion Dominick Cruz.
Cruz has faced both Dillashaw and Garbrandt, both in 2016. While he defeated Dillashaw, Cruz actually came out on the losing end to Garbrandt, which marked the second defeat of his storied career. All together, the three men make up the elite of the UFC's 135-pound division, and as such Cruz will likely be put in against whomever wins on November 4.
For Cruz, either man will provide a puzzle, both of which he feels comfortable facing. But if you asked the man himself, Cruz will tell you give you a definitive answer as to who he'd rather step in the cage against.
"I would actually prefer Cody to win, just because I'd like to fight him for the rematch for the belt," Cruz said, speaking on the UFC Unfiltered podcast this week. "I think it would just really be a sick fight, and it would be good for me."
Not that Cruz thinks Garbrandt has it easy. Over the last few years, Dillashaw has shone as one of the most technical strikers in the bantamweight division (perhaps even in the entire UFC). While Garbrandt showed his own prowess in the fight with Cruz last December, talk of injuries to the champion have remained throughout this camp, even causing the Dillashaw bout to be postponed once already.
"The other side of the issue is we've heard all about how Cody's talking about his back a lot," Cruz said. "He's had a lot of pain in it … Welcome to being a champ. I said this at my post-fight press conference after we fought: 'It's one thing to get the belt, it's another thing to keep it after you've earned it and defend it.
"He's had it a year and he's not defended it. Now he's up and he's got to pay the piper. You've got to show up and fight."
That being said, there is an X factor in Garbrandt's team (of which Dillashaw used to be a part of ), who Cruz believes can push Dillashaw's buttons in the lead up to the contest — just like we saw when both men were coaches on The Ultimate Fighter.
"They all work together, that team," he said. "They all are a bunch of fighters that work together to manipulate, especially when it comes down to T.J. They know he was a hothead, they know he hurt some of their teammates while they were training because he gets upset. They just know so much about him that I feel like that's going to play a little part in the build up, that it's going to mess with T.J. personally until he's not quite a hundred percent.
"I know it hurts him that he's not part of that squad. Or at least I did for a while."
While Garbrandt vs. Dillashaw might be one of the most anticipated bantamweight title fights of all time, Cruz himself is keeping an eye on the status of both men involved. With Garbrandt's back issue rumbling in the background, and with mixed martial arts owning the nature it does, Cruz wants to be ready in case either of the two is forced to withdraw from the contest through injury.
Citing his own resume at 135-pounds, Cruz believes should either one pull out, he's in the perfect spot to insert himself into the competition and receive a shot for his old title.
"For me the title shot is important to me," Cruz said. "I've earned that shot. I've held the belt longer than anybody in this division. I helped build this division, I gave Cody that shot when I could have just fought T.J. again. So it's like I've been doing this to build the division, I brought another guy up and fought him for the title because I wanted another guy in the mix. We need it for the division.
"So my thing is if either one of these guys get hurt, I'd like to slide in and challenge for the title, one hundred percent."
T.J. Dillashaw vs. Cody Garbrandt takes place at UFC 217 on November 4. The two make up the co-main event to a UFC middleweight championship bout between Michael Bisping and Georges St-Pierre.
Comments
comments