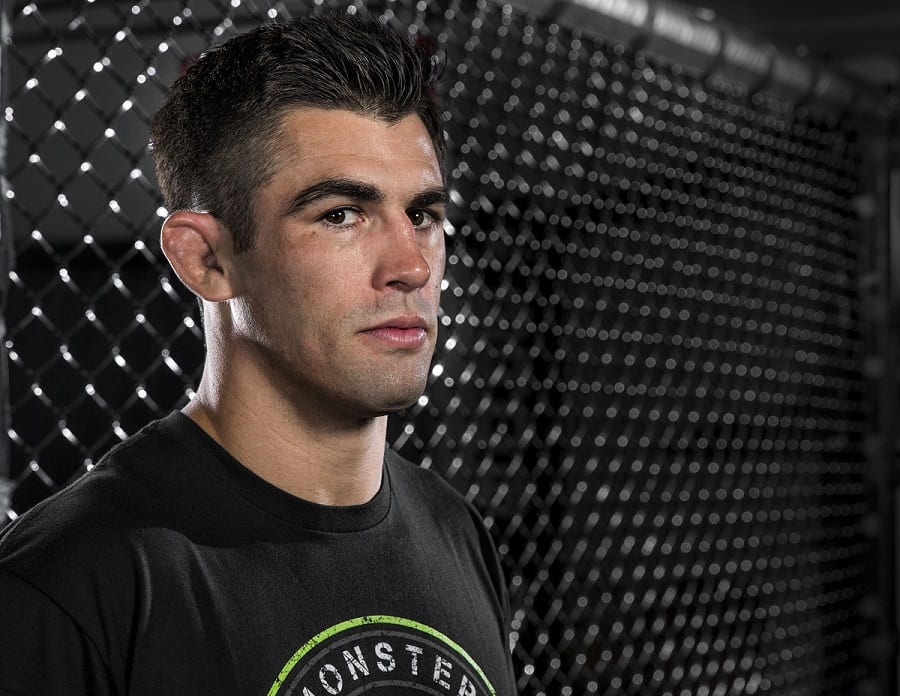 When T.J. Dillashaw defeated Cody Garbrandt for a second time at UFC 227, it took nearly no time at all for other bantamweights (and flyweights) to call for a shot at the defending champion. One of those, and perhaps one of the ones with the most momentum is former 135-pound champion Dominick Cruz.
Cruz famously defeated Dillashaw for the world title in January 2016 after returning to MMA after a series of injuries had him sidelined. Because of that, and because Cruz is one of the most popular bantamweights in history, there have been calls for him to step up and meet Dillashaw later this year.
Cruz, unsurprisingly, is more than willing, and even believes he is the clear and obvious choice for the next title shot — especially if Dillashaw is going to proclaim himself the greatest bantamweight of all time.
"The problem is, I beat him already. You can't be the best unless you beat the guy that beat you," Cruz said, speaking on Ariel Helwani's MMA Show, Monday. "It's just common sense. Everybody in the world knows that, including him.
"It's good that he's hyping himself up to think that. It is. That's what you're supposed to be thinking," Cruz said. "But I'm still right here, very relevant, regardless of the multiple injuries that I've had in my career. I think everybody in the world knows that I'm still extremely relevant, probably the only guy who will beat him in this division."
But while Cruz might be adamant he deserves that next title shot, he's not prepared to dig his heels in if the UFC aren't going to reward his name and the rivarly.
"I'll fight whoever," Cruz said. "I mean, I really will because that's what I have to do, and either way if I fight somebody before I fight T.J., I'm just going to take somebody out of the division before I get the belt anyway. So it's win-win for me.
–
–
Comments
comments