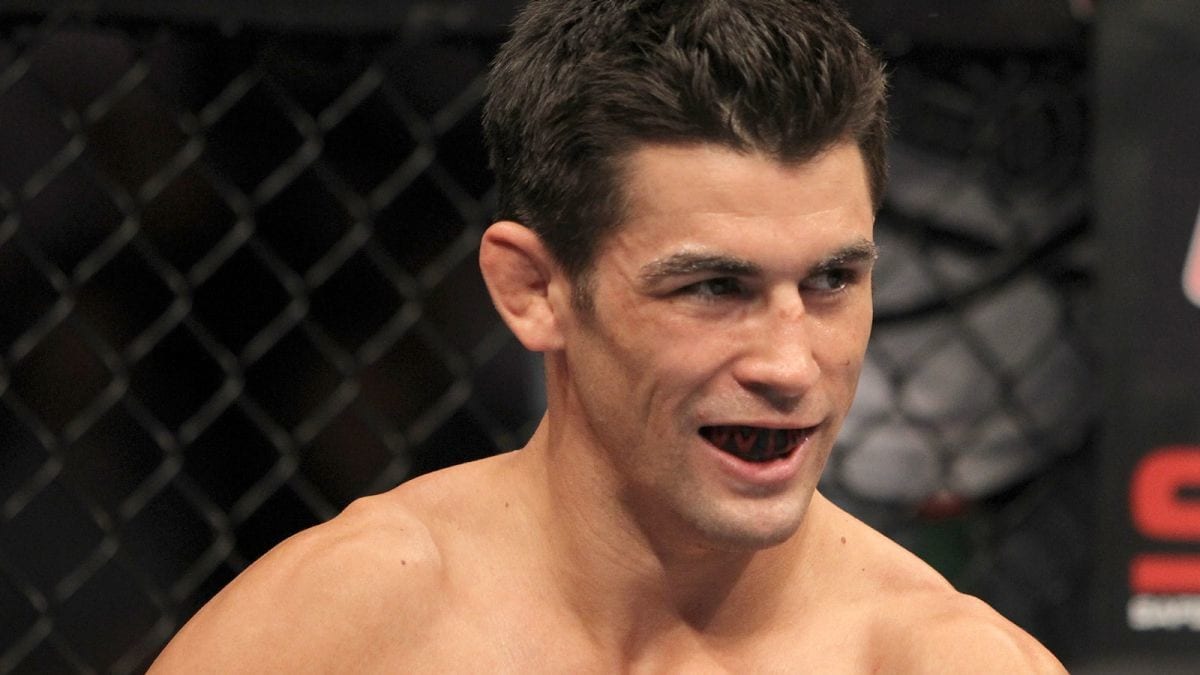 When Demetrious Johnson defeated Wilson Reis and equalled Anderson Silva's legendary record of ten title defences, talk immediately started on who could give him the biggest challenge.
With flyweight having been cleared out almost twice over, most fans are beginning to look at the heavier bantamweight division as a potential spot for real challenges. While Johnson has previously fought at 135-lbs, he did look to be slightly small in stature for the weight-class and came up short against the then-champion Dominick Cruz.
Well, now the conversation of Johnson moving up has returned, it makes sense to see how Cruz could see the much improved Mighty Mouse performing these days — particularly against big names such as T.J. Dillashaw and Cody Garbrandt.
"Realistically — and I mean this because I've fought him — I think that he does great against both Cody and T.J. because I've seen their styles, and I think that I beat him again," Cruz said, speaking on MMAFighting's The MMA Hour. "I love the guy, I do. I think that he's probably one of the nicest human beings I've ever known in my entire life, and I have nothing but respect for him."
When Cruz and Johnson clashed, it became apparent that Cruz was going to have to use his natural size, with Johnson's blistering pace making him a hard target to hit in the striking realm. According to Cruz, it'll be that speed that would make him favourite against Cruz and Dillashaw.
"The style that he fights, I think he'd be too quick for both T.J. and Cody," Cruz said. "Now, do I think they have more power and their stronger than him, yes. But after watching the way Demetrious fought Wilson, you can see the difference in [that] he can change his style up according to each style that he faces, and make the best win scenario for himself. I think the speed that he has, and how tough he is to hit, and the fact that Cody nor T.J. really wrestle or grapple at all in their fights — I think that makes a good match-up for Demetrious.
"Now real quick, T.J. did grapple his last fight, right? We saw him take down [John] Lineker and grind him out. The problem is Lineker is a stationary, power throwing target. Demetrious Johnson moves his feet, floats non-stop, never stops moving, never sits still, the takedowns won't be there.
"Me? I have a different game plan when I fight that guy, and I'll never give it away."
—
Comments
comments