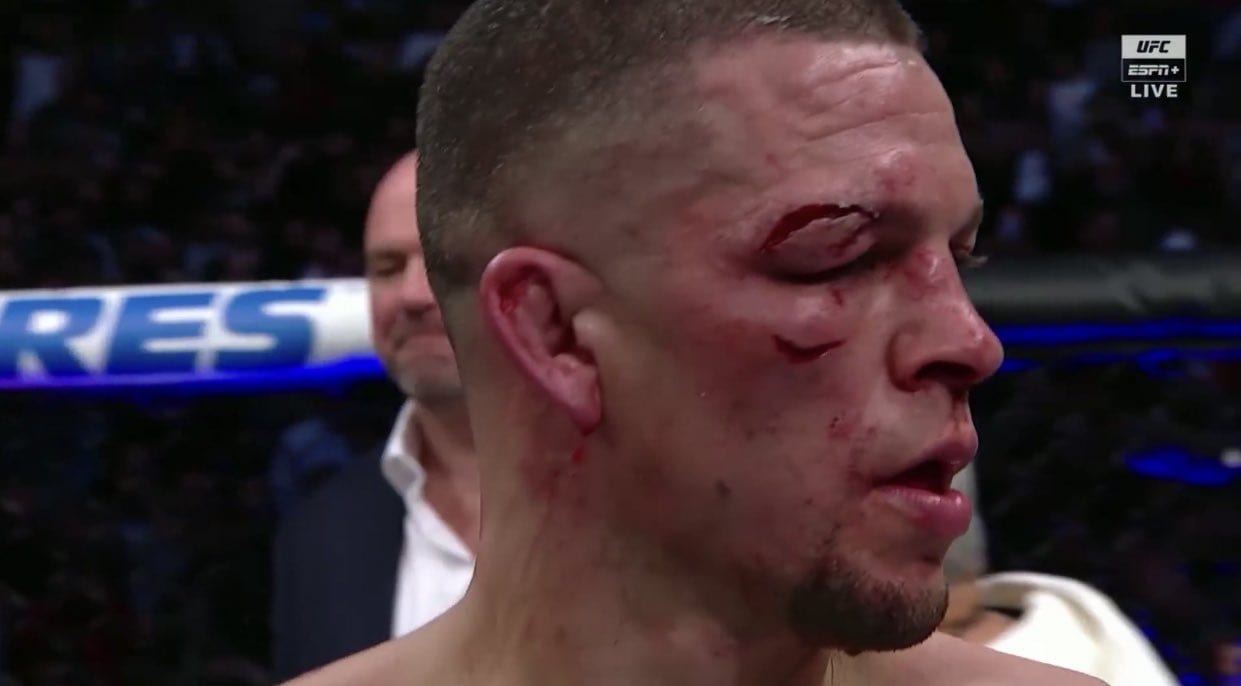 The doctor who called off Saturday night's UFC 244 main event between Jorge Masvidal and Nate Diaz says that he has been subjected to online harassment and threats in the days since the event.
Dr. Nitin K. Sethi, a neurologist based in New York, called the fight off before the start of the fourth round with Diaz displaying several cuts on the right side of his face but has since said that the the mixed martial arts community should "hang its head in shame" due to the reaction he has received.
Speaking with MMA Fighting, Dr. Sethi said: "I'm a very good neurologist and a very good doctor, and calling me f*cking scum online and calling my office staff and yelling at them, threatening me, I fear for my health and safety. Somebody's going to get hurt, and it's probably going to be me this time.
"People don't realise what they do when they talk about these things. But that's the hard reality of this sport."
Dr. Sethi serves as the New York State Athletic Commission's chief medical officer and was assigned to Saturday's headliner in Madison Square Garden. He has previously worked as a cageside doctor.
"I made an objective call based on my assessment of the fighter," he continued. "Not just the cut, but the overall assessment of the fighter (and) how the fight was going. Once I felt I could not guarantee the health and safety going forward, I had to make a tough call.
"The moment I lose my objectivity and I'm concerned how my actions are viewed by the UFC, by the fans, by the media, then I cease to be a ringside physician, and I cease to be doing my job. I have to be objective, and objectively, you make a call.
"Going forward off that third round, I could not guarantee his health and safety," he said. "When in doubt, you have to do what you have to do to protect the athlete's safety. His health and safety comes first. Every action of mine has to be viewed with that foremost in everybody's mind, but that doesn't happen.
"I can only defend my medical decision making process," he said. "I have the highest respect for Mr. Diaz, and he's a fighter who never quits, and he certainly would have not quit and would have liked to continue, and he did say that to me in the cage. I can appreciate that.
"Everybody has a different threshold of stopping a fight. A fan (or) a referee or the media might have a different threshold. A doctor has a different threshold of stopping a fight, and in the end, if a doctor's there, you need to respect the threshold."
Comments
comments