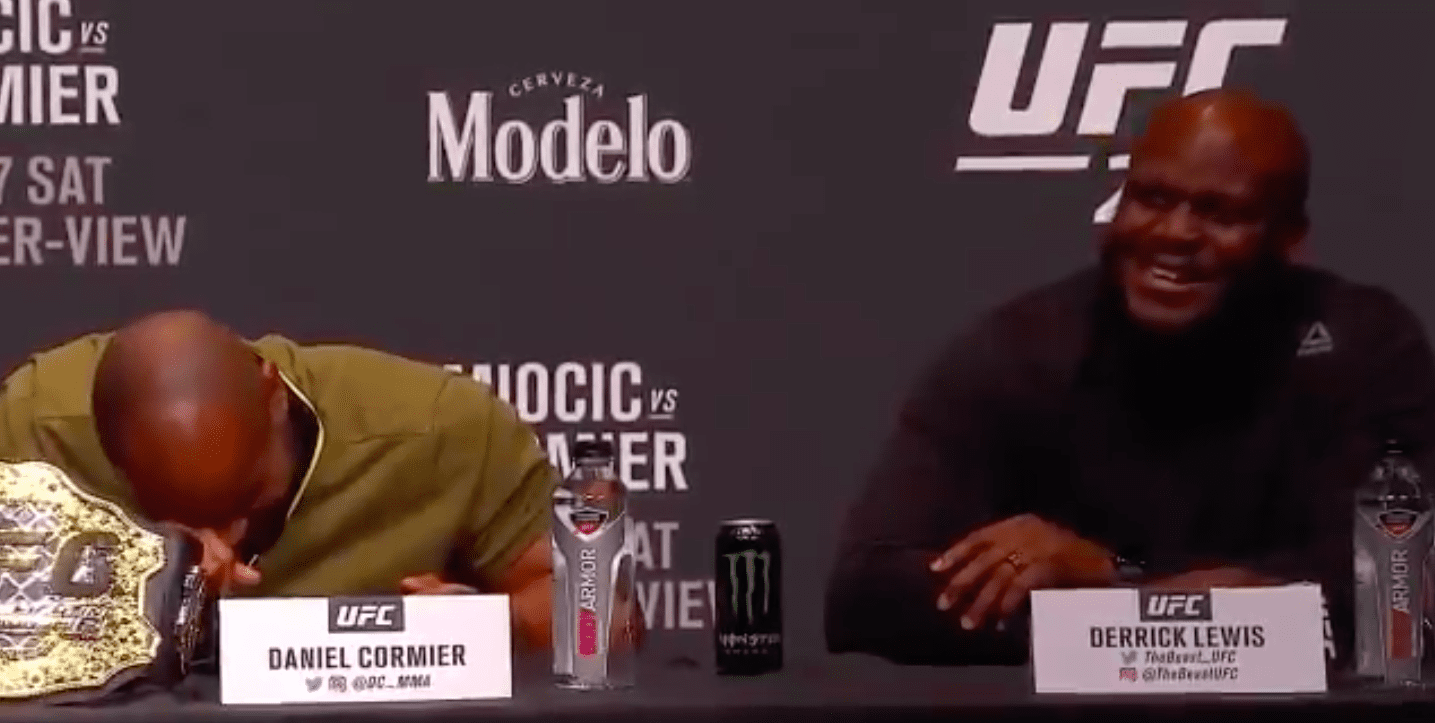 Throughout the quarter century history of the Ultimate Fighting Championship, it feels like we have seen it all.
Fights have been booked over grudges, title contention and numerous other reasons. At UFC 230 Derrick Lewis, who has won 9 of 10 in the heavyweight frame, will challenge Daniel Cormier for the UFC's heavyweight championship but this particular bout isn't borne out of a long-held grudge, or a training camp rivalry — in fact, some might say it goes deeper than that.
As posted by ESPN to Twitter, a video from a press event in July explains exactly why these two heavyweight behemoths are preparing to throw heavy leather, and it comes down to Daniel Cormier's lack of respect for Derrick Lewis' favourite fast food outlet.
Daniel Cormier and Derrick Lewis are now headlining UFC 230.

Back in July, @Thebeast_ufc told @ArielHelwani that his problem with @dc_mma is that he disrespected Popeyes chicken 😆 pic.twitter.com/KNs4Qo6q3P

— ESPN (@espn) October 9, 2018
This grudge match for the ages will go down in just a few weeks' time at UFC 230 in Madison Square Garden. It remains to be seen if the UFC will have to draft in extra security to keep these two separated on fight week.
Comments
comments