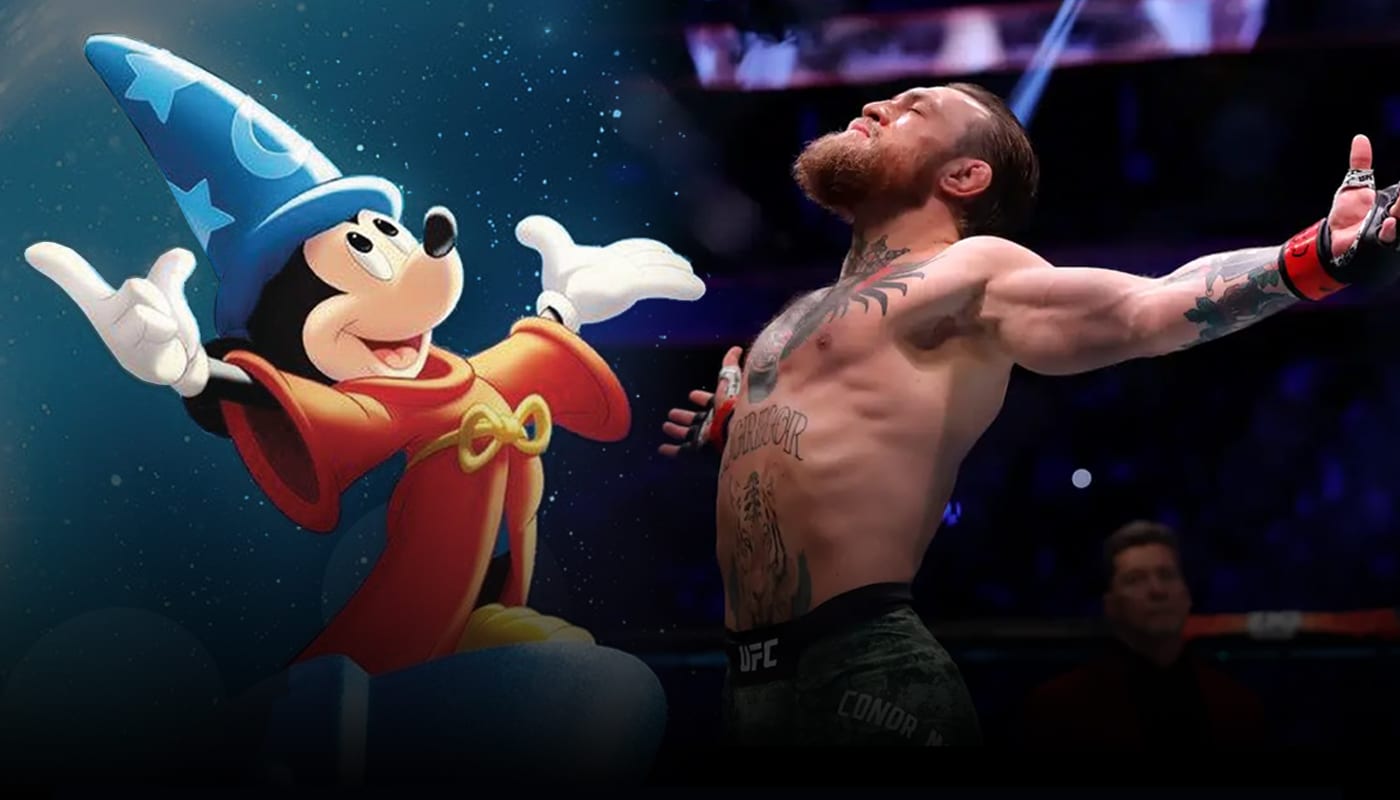 When the UFC and ESPN agreed to start putting UFC pay-per-views on the ESPN+ subscription service, plenty of pundits raised their eyebrows at what they perceived to be an audience limiting move. Now, just under a year later, it seems the old adage of 'build it and they will come' has been proven true once again.
This week, Disney held it's annual first-quarter call, in which it announced the figures from the final quarter of 2019. Specifically, in that information, Disney revealed the latest subscriber counts for its major streaming services, Disney+, ESPN+, and Hulu — announcing them to be at 26.5 million, 6.6 million, and 30.4 million respectively.
Perhaps most interesting to mixed martial arts fans, however, is Disney CEO Bob Iger's comment that the 6.6 million subscriber number is already significantly out of date, with Iger revealing another million have signed on since the end of the December, and should mostly be attributed to Conor McGregor's first contest on the platform.
And Iger says the current number for ESPN+ is actually 7.6 million (the 6.6 million was at the end of the quarter), as another bump has come in largely thanks to the McGregor fight.

— Eric Fisher (@EricFisherSBG) February 4, 2020
When the UFC and ESPN first agreed to start placing their pay-per-view events behind the ESPN+ paywall, there were some concerns the company could see its tentpole events hidden away from some audiences.
That said since the deal has come into action, UFC president Dana White has gone repeatedly on record as saying the exposure and size of the brand has exploded to a level unseen before, and 2019 was the company's best on record in terms of almost every measurable metric.
Indeed, there too are yet to be any vocal concerns made by fighters involved in pay-per-view earnings regarding their own bottom lines now the PPV business is on a different platform. Ahead of his fight with Donald Cerrone, Conor McGregor — the man Iger pointed to as a huge driving force for the platform in early 2020 — revealed in an interview with Ariel Helwani that he expected to earn around $80 million for his work alongside a new brand in ESPN.
"We've got a good deal. Very happy. Very excited to see how it unfolds, right? Like I said, this is a new setup with it, but I'm confident it's gonna be a good and nice paycheck," McGregor said. "I'm estimating a good $80 million. Like I said, we got Australia, Canada, and England and Ireland. It should be a good one.
"They think I'm toast, Ariel, but I'm still the bread."
Comments
comments