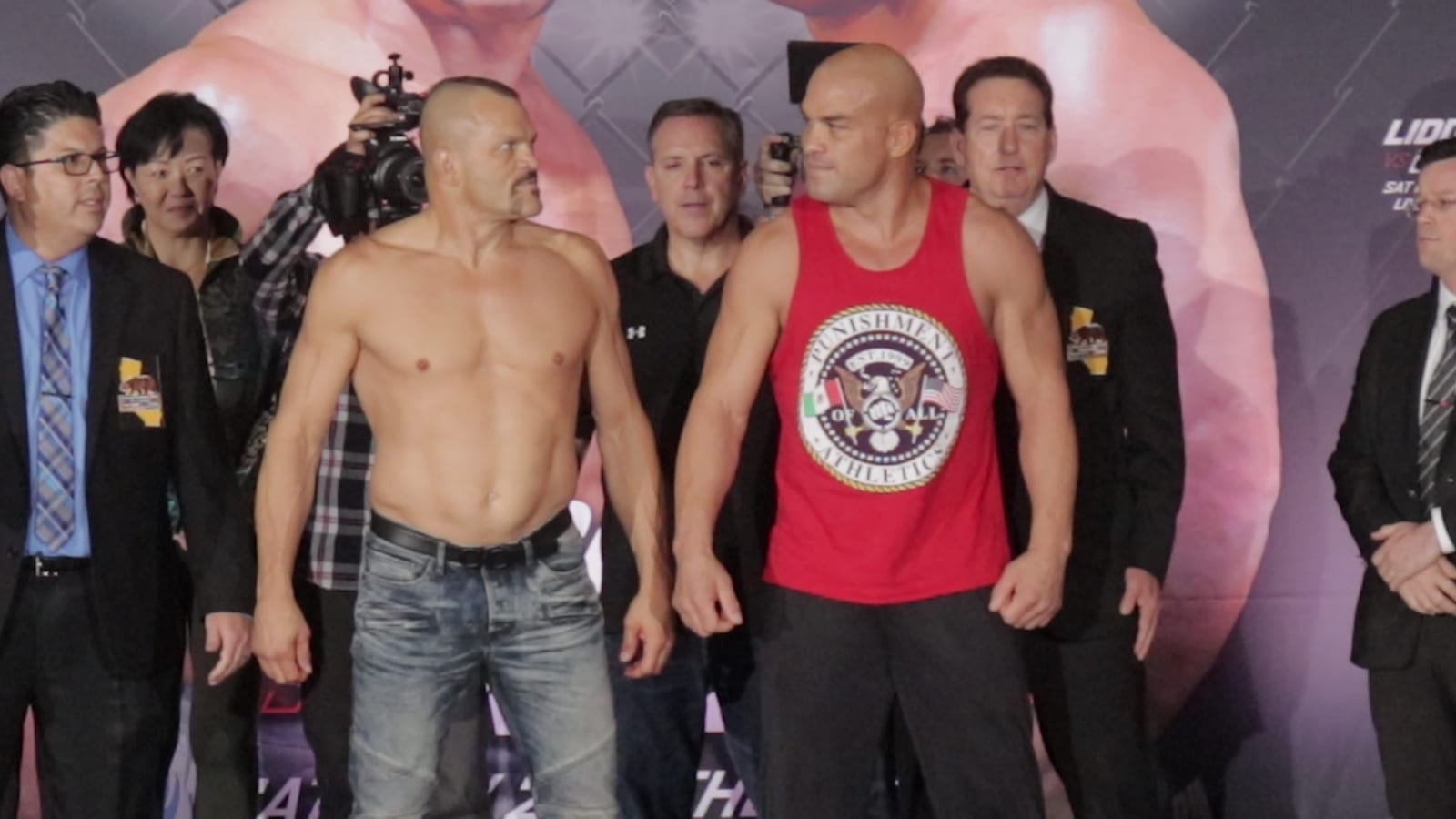 Chuck Liddell's mixed martial arts comeback was more than eight years coming but in the end, it lasted a little less than a round after he was knocked unconscious by longtime rival Tito Ortiz, pegging back their series to 2-1. 
Despite his claims to the contrary in the lead-in to the fight, Liddell looked a far cry from the fighter he was in his heyday with his once famous chin now apparently unable to withstand the shots it could endure more than a decade ago.
And Chael Sonnen hasn't pulled any punches in his criticism of the event, taking aim at promoter Oscar De La Hoya for his handling of the card.
What can we learn from the Tito Ortiz vs Chuck Liddell disaster… pic.twitter.com/aDDhNhdO9K

— Chael Sonnen (@ChaelSonnen) November 25, 2018
"Tremendous lesson from the Tito vs Chuck disaster," Sonnen said on his Beyond The Fight podcast.
"Oscar is not passionate about mixed martial arts, and that was very clear and very obvious. When it comes to storytelling and anticipation, you cannot just set up a ring and the rest takes care of itself.
"I have heard fighters threaten that they're going to leave and start their own promotion," Sonnen continued. "Go ahead. Go right ahead. That's essentially what we saw here. So Chuck and Tito come together, go to Oscar, pitch him on an idea that Oscar was never passionate about, he was never behind, with a story that he simply didn't know how to tell.
"It doesn't make Oscar a bad promoter. The lesson to be learned from this is you've got to stay in your lane."
Comments
comments