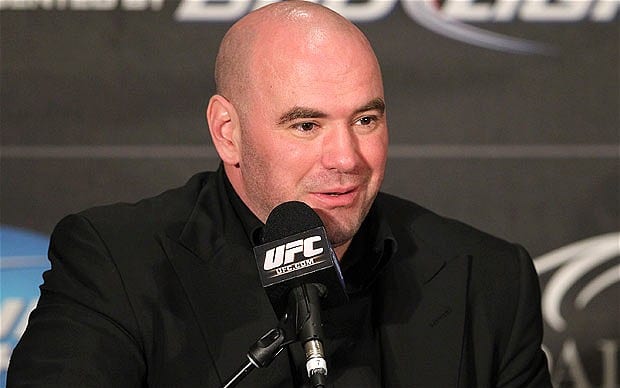 In February, the UFC will return 'Down Under' with regional favourite Robert Whittaker set to defend his UFC middleweight title against Kelvin Gastelum. But while that might be the main attraction, it's the co-main event star Israel Adesanya who seems to have captured most attention.
With the news breaking Saturday that Adesanya would be meeting UFC icon Anderson Silva as the aperitif before Whittaker's main event, Aussie fans were understandably excited. While Adesanya and Whittaker are both New Zealanders, to have two main UFC attractions hailing from the area almost guarantees an epic title fight in their backyard in the near future — providing neither man loses in February.
Certainly, UFC president Dana White seems to concur.
Speaking with ESPN, White offered plenty of praise for the young Adesanya, and noted that should both men come out of UFC 234 unscathed, it seems a bout between them is a no brainer.
"I think [Adesanya] has incredible star potential and I think he's going to be one of the biggest stars in the world. His fighting style is incredible; he's a good looking kid; he speaks really well and he's fun to watch," White said. "Obviously everything has to line up. But if things align, then I'm always looking to put the best against the best and break records, and do the biggest events that we can possibly do.
"You never know [what will happen if they fight], obviously Israel is a freak talent. His style is unbelievable. But anything is possible in a fight, you don't know until the best fight the best who wins."
Comments
comments