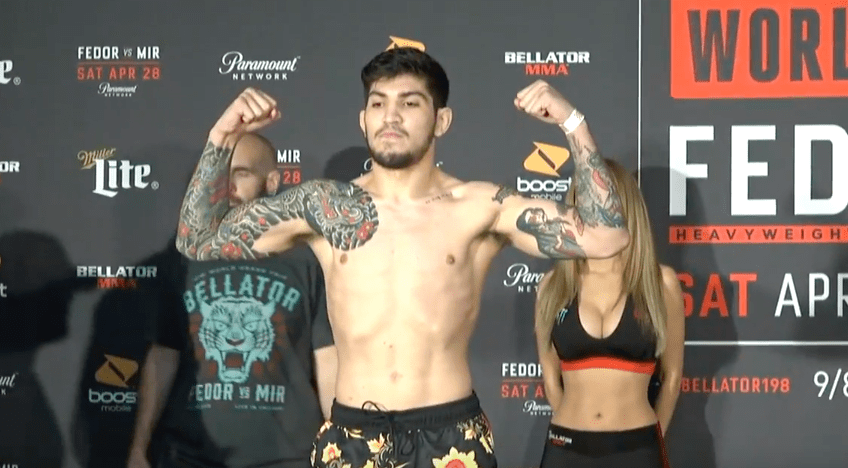 At a Nevada State Athletic Commission meeting in Las Vegas this morning, Dillon Danis, Abubakar Nurmagomedov and Zubaira Tukhugov all received extensions to their temporary suspensions for involvement in the UFC 229 brawl.
Other names scheduled to be heard — Rizvan Magomedov and Esedulla Emirageav — were taken off the agenda at the beginning of the meeting.
In regards to Danis, he was discussed as swearing and gesturing to Khabib Nurmagomedov following the completion of the UFC 229 main event, which subsequently saw Nurmagomedov leaping over the cage to attack the McGregor teammate. For Nurmagomedov and Tukhugov, they were acknowledged as scaling the Octagon to attack McGregor himself.
"Video evidence reveals that immediately after the conclusion of the main event, [Dillon Danis], who worked the corner for Conor McGregor repeatedly motioned to Khabib Nurmagomedov with his arm to come over towards him," Deputy Attorney General Caroline Bateman said (H/T MMAJunkie). "Nurmagomedov jumped over the cage towards the respondent, and the two men engaged in a fight and throw punches towards one another. When officials are able to eventually break up the fight, and they begin to escort the respondent out of the arena, respondent responds by raising his arms and directing obscene gestures towards the cage by extending his middle finger."
"[Nurmagomedov] scaled the cage … and exchanged punches with McGregor while straddling the cage … [Tukhugov] unlawfully entered the cage by climbing over the fence … and punched McGregor one or more times before he was restrained by commission officials."
As with McGregor and Nurmagomedov's hearing last month, the above names will receive a full judgement once Commissioner Bob Bennett's investigation is complete, with December and January the targeted dates.
–
Comments
comments