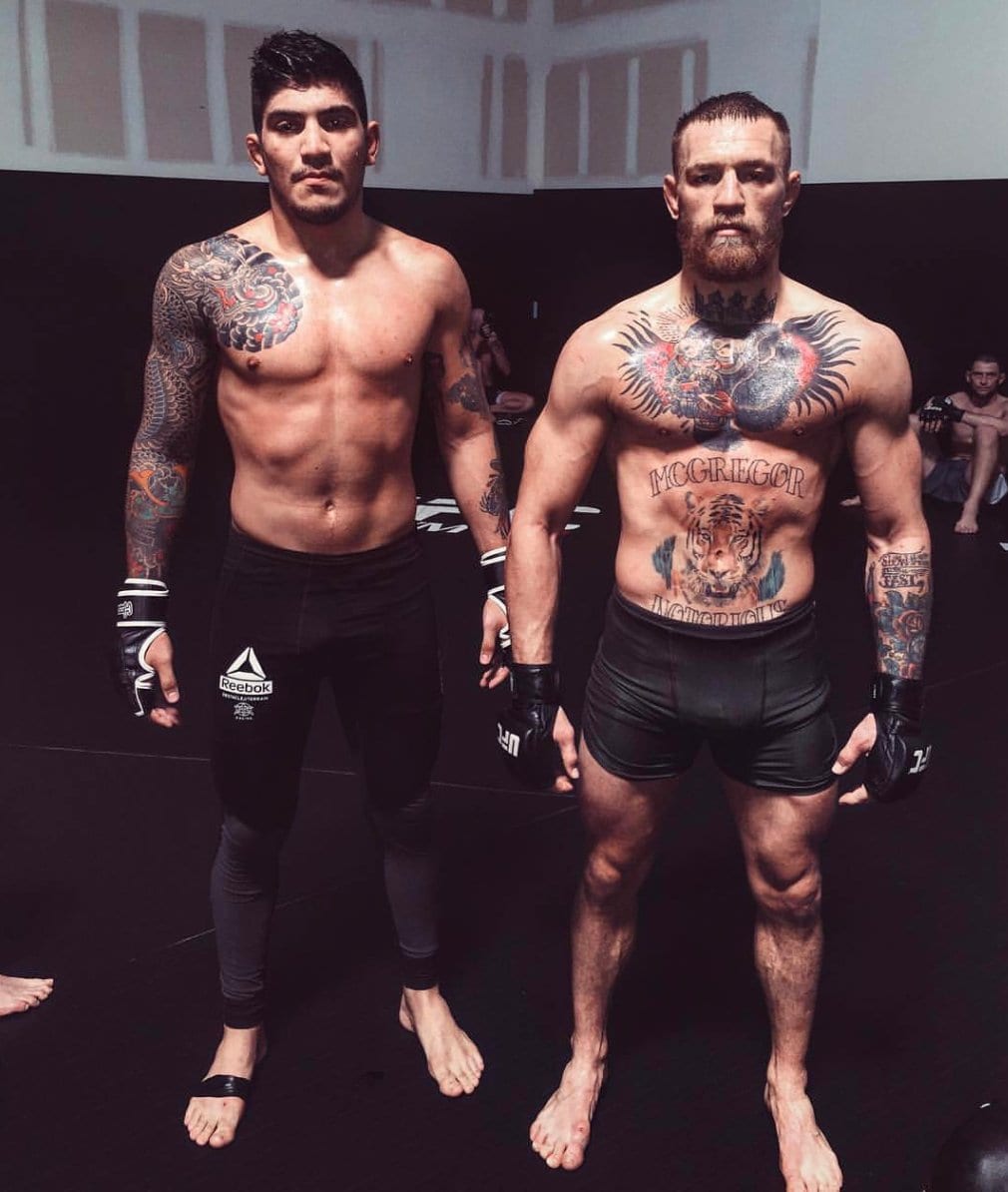 Dillon Danis is closing in on his Bellator debut, and preparations are underway to make his mixed martial arts career a success.
As such, the world class jiu-jitsu practitioner will be heading to Dublin, Ireland to train alongside Conor McGregor under coach John Kavanagh at SBG. Danis is set to make his debut at Bellator 198, April 28. MMAFighting first reported the news.
Danis and SBG have had a long standing friendship. The young man from New York was brought in to train alongside McGregor ahead of the Irishman's rematch with Nate Diaz at UFC 202, and became a regular visitor to McGregor camps following that.
Danis signed with Bellator last year, becoming one of the most discussed mixed martial arts prospects in the sport, due in part to his McGregor connection, and his undeniable jiu-jitsu abilities. Last year, after the pair trained together ahead of a Danis appearance at Polaris, McGregor spoke warmly of his friend's abilities.
"Since he came here, he's been non-stop in the gym," McGregor said. "He's ready. He's a solid kid. Size means nothing, we're putting him through the ringer. He'll go in there and dominate. I feel his pace is what sets him apart from the bigger guys. Usually you go with the bigger guys and they'll rest in certain positions or they wont have that work ethic like he does.
"He's got my mindset, he's like a protégé. We've been talking a lot about the mental side of things, I mean, all you got to do is look at his results. He went in and won that double gold at Pan-Ams. Heavyweight division. A blackbelt, he's only a kid. That's the mindset we bring here."
Comments
comments