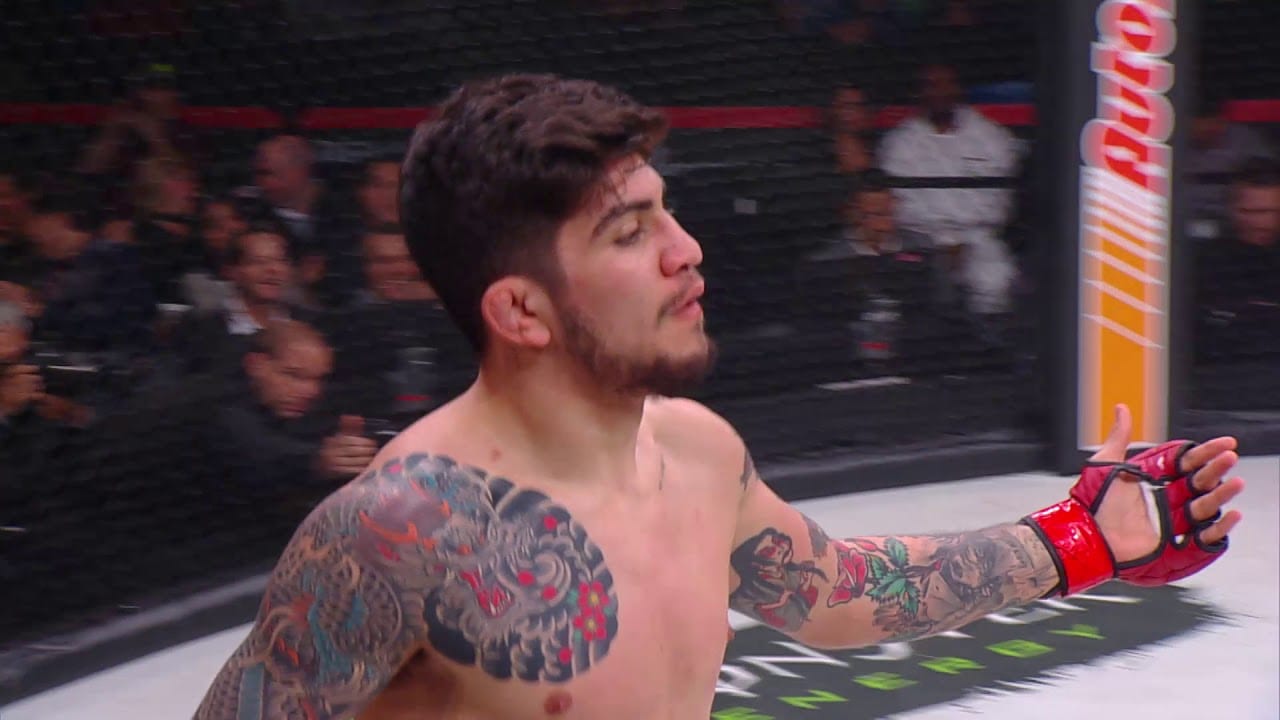 Dillon Danis looks set to continue his professional fight career in the new year after reports suggest that the world class grappler turned mixed martial artist will fight Ian 'Silverback' Butler at a Bellator event at The Forum in Los Angeles on January 25. 
Danis is a perfect 2-0 under the Bellator banner in the early stages of his MMA journey having earned submission victories against Kyle Walker and Max Humphrey in his first two bouts and will look to continue his perfect record against the 7-6 Butler, who after a mixed start to his career has won three straight fights — including a second round TKO win against Emilio Williams in his last Bellator fight in September.
No contracts have yet been signed but it is understood that all parties are currently in discussions. News of the potential bout was first reported by Fansided's Amy Kaplan.
Multiple sources tell me that a fight between Dillon Danis (@dillondanis) and Ian "Silverback" Butler (@ianbutlermma) is being discussed for the Jan. 25 show in Los Angeles, CA. No contracts are signed, it's "way early" in negotiations, I'm told. #Bellator pic.twitter.com/Ft8247Utab

— Amy Kaplan (@PhotoAmy33) November 19, 2019
Butler is a noted wrestler in his own right and, on paper at least, poses some interesting stylistic challenges to Danis and his outstanding arsenal of submission attacks but Danis may well be keen to show off some of the boxing work he has been busying himself with, as evidenced by several social media posts on his various platforms.
Danis, a training partner of Conor McGregor in SBG Ireland, was forced to withdraw from this year's ADCC tournament due to injury and will now likely put all of his focus into preparing for his third MMA bout. He has previously indicated that he will ideally spend some time in the Irish capital preparing for his next fight, though this has yet to be confirmed.
Comments
comments