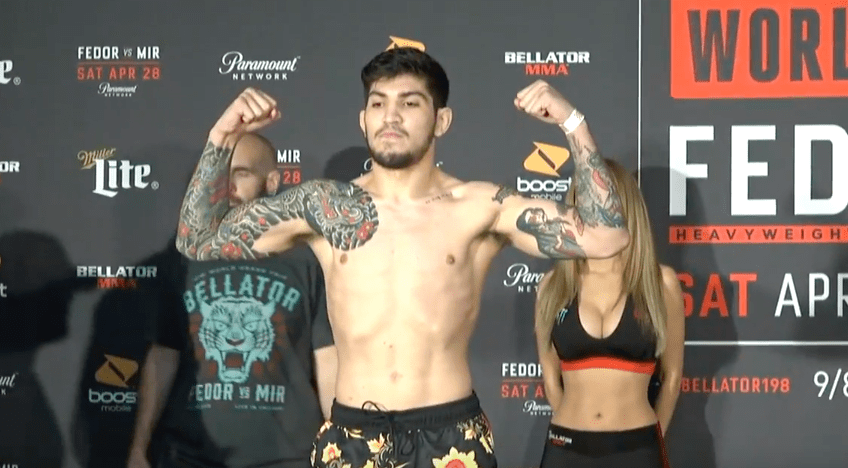 Earlier today, Dillon Danis was suspended by the Nevada State Athletic Commission for his involvement in the UFC 229 brawl last October.
Danis received a 7 month suspension and a $7500 fine after the NSAC deemed his behaviour at the T-Mobile arena was unsporting conduct — in particular the actions Danis took after he and Khabib Nurmagomedov's initial skirmish was separated by security.
The commission's ruling meant that, if Nurmagomedov had accepted the offer to film a PSA, Danis would have been suspended for a longer period than the Russian, who made first physical contact following the main event. According to Danis, he'll accept the punishment, even there's a general feeling of unfairness.
"7 months and 7500$ for defending myself it is what it is fuck it at least i got him with that two piece and a biscuit then cowered away," Danis wrote on his social media following the hearing.
According to Danis' legal representative, Michael Mersch, Danis will look to get back into action for Bellator as soon as he can, with a date in May being the likely return.
"Dillon's goal is to get back and start fighting," Mersch said. "He's already lost a fight. He was supposed to fight for Bellator in February. That didn't happen because of the suspension. A lot more surrounds that, but at the end of the day, Dillon has acted in a professional manner. He's done the right thing. His goal is to get back and to fight for Bellator as soon as possible. It looks like he has the potential to do that in mid- to late May, and so the suspension runs obviously just before that, and this was something that he was interested in pursuing because again, whether he agrees with 100 percent of the details of this, that and the other thing, that's not his goal. His goal is to get back and start fighting again. That's why this settlement mad sense for him at the time."
Comments
comments