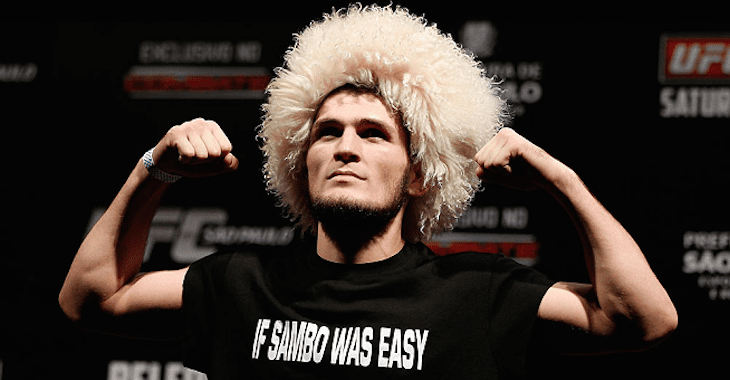 When Khabib Nurmagomedov agreed to a deal with the Nevada State Athletic Commission in regards to his punishment for the UFC 229 brawl, one aspect discussed was an anti-bullying PSA.
Essentially, should Nurmagomedov have filmed a video for Nevada schools to rally against bullying, he would have his suspension dropped to six months and been able to compete in August. Without producing the video, he'd be suspended for nine months.
But a day after that decision was read out at a hearing in Las Vegas, Nurmagomedov released an angry statement slamming the NSAC, claiming their suspension of his teammates was unfair and as such he would not be filming a PSA for Nevada — a state he derided as being immoral.
Today at a commission meeting, NSAC Chairman Anthony Marnell III expressed his confusion at Nurmagomedov's apparent change of heart.
"He agreed to a settlement agreement, he signed it, and then a day later said he's not interested, he might be interested in it, I don't know," Marnell said. "I can't really comment on what's going through his mind and what he says and what he does. I know that his attorney and him agreed to a settlement agreement and we'll have that executed, and he can live to it or not – that's up to him."
"Just one other thing on bullying," commissioner Bob Bennett added. "The reason why we as a commission are very interested in the bullying [PSA], if you look at the State of Nevada as well as States around the country, bullying is a major issue. It has nothing to do with exactly what took place in the Octagon, it has to do with a professional fighter giving his or her time to the community for the boys and girls who are subjected to being bullied.
"We've never had a fighter agree to a PSA and then not want to do it. It's a positive thing," Marnell concluded.
–
Comments
comments