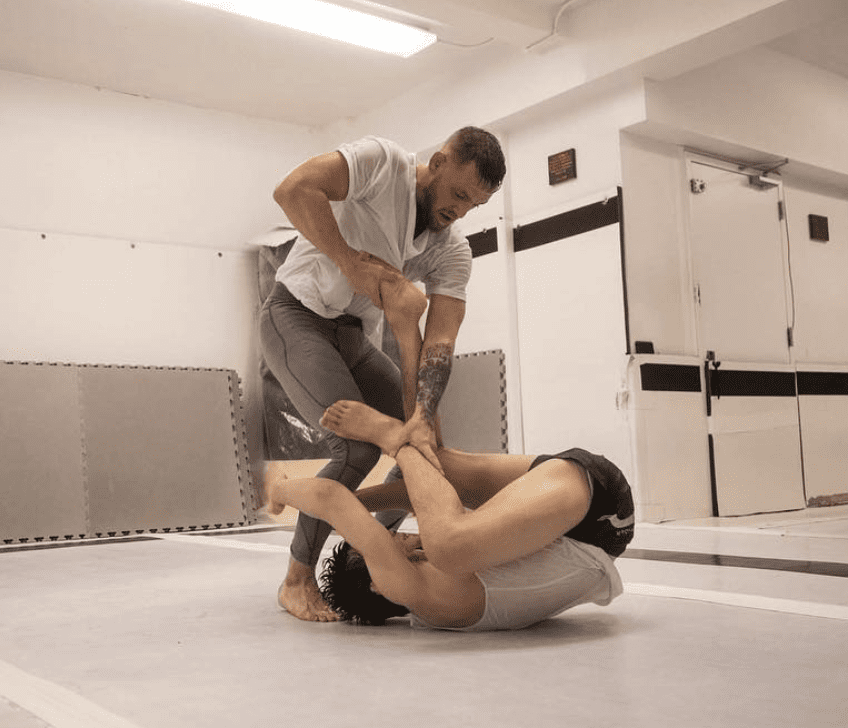 For a while, Conor McGregor's next move was something of an uncertainty.
Having boxed Floyd Mayweather in the biggest event of the year, the UFC lightweight champion was left with a number of options for his next step. He could either continue his foray into the world of boxing — meeting other big stars and continuing to showcase his stand up skills — or return to the stage where he made his name in the UFC.
Over the course of the last couple of weeks, it appears that next move has been decided upon. After being asked by TMZ if he'd be interested in boxing Manny Pacquiao, McGregor responded he'd rather have a real fight, before confirming "MMA next".
Now, social media has shown McGregor back in training, revealing he's been working on his entire game once again, no doubt ahead of a transition back from the boxing ropes to the Octagon cage. And according to Dillon Danis, with whom McGregor trained in New York last week, the time spent away from the BJJ mats doesn't mean the Irishman has lost a step.
"His jiu-jitsu looks great," Danis said, speaking to TheMacLife. "I think some time off made him hungry, and stronger [desire] to learn and explore new positions. It will be an even scarier Conor McGregor next time he steps into the Octagon."
And while some fans are speculating that McGregor's trip into boxing will somehow hinder his MMA ability, Danis instead believes McGregor's dedication to martial arts will overcome any such issues.
"I think [he'll transition back with] no problem," Danis said. "Being a martial artist is a life long journey. A couple months doesn't mean anything this is in our blood."
Of course, there's more than one benefit for Danis training with McGregor. The jiu-jitsu prodigy is about to make his own journey into mixed martial arts, having signed with Bellator MMA earlier this year. As of yet, a debut date for Danis is uncertain. Plans were in place for an early January show, but some 'minor setbacks' have those altered. So far, the place where he'll spend the majority of his fight camp is uncertain, but being able to train with the UFC lightweight champion can only be a positive thing.
"I hope so," Danis said about spending his fight camp at SBG Ireland. "But that's not up to me. You will have to ask Conor and Coach Kavanagh that question."
Comments
comments