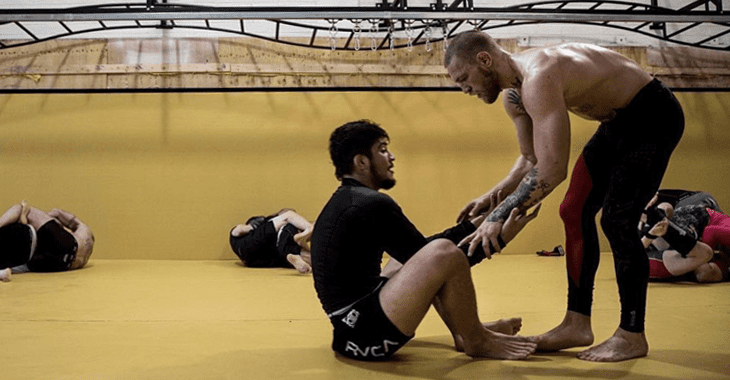 Dillon Danis may garner a few different reactions from fans, but there is one quality that few can deny — his ability in jiu-jitsu, particularly at the young age of 24, is world class.
Combine that with the fact Danis has frequently trained with UFC lightweight champion Conor McGregor, and few have a better insight to the ground game of the Irishman.
McGregor's ability on the mat has long been pondered about. With his striking prowess being what it is, few have been able to take the champion to the floor and test him. With a rumoured upcoming contest with Tony Ferguson, some point to the ground as an arena where Ferguson could find success.
Danis isn't convinced.
"I don't know what people judge that of off. I don't know why they would say he has a superior advantage on the ground or stuff like that. People don't even know what Conor's Jiu Jitsu is like," Danis said, speaking with Submission Radio.
"So, with me training with Conor so much in his Jiu Jitsu, I feel like he'll be fine on the ground or even better [than Ferguson]. I think Conor's going to pick him apart on the feet, most likely knock him out early or he can probably do whatever he wants with him. Tony's very sloppy. If you watch his fights, he gets hit a lot, and when you get hit against Conor you go out."
—
Comments
comments