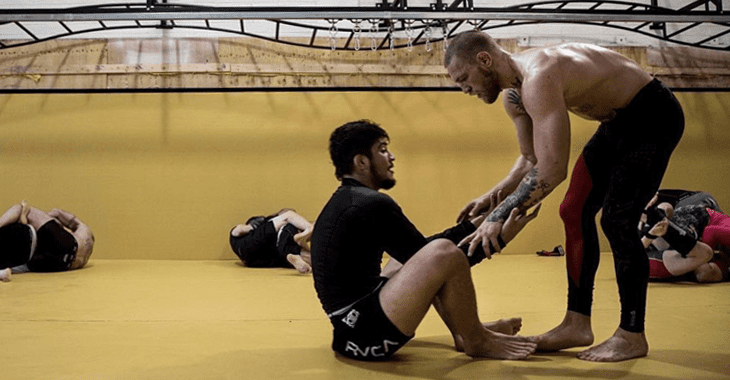 This Saturday night at Bellator 198, jiu-jitsu star (and now SBG Ireland trainee) Dillon Danis will be making his mixed martial arts debut. And, whether you like it or not, he isn't lacking any confidence heading in.
Danis is scheduled to face Kyle Walker (2-3) on the main card, which kicks off at 9pm ET on the Paramount Network. It will mark Danis' first fight since signing with Bellator MMA in March of last year. But despite his relative inexperience in the sport, Danis' debut will likely draw plenty of attention.
An exceptional jiu-jitsu practitioner, Danis has also drawn eyes to his career after being publicly aligned with Conor McGregor — and not being too dissimilar in confidence.
Hence, when asked about his upcoming fight, Danis isn't shy about predicting plenty will be paying attention.
"I'm very excited," Danis said, speaking with WatchStadium. "I feel that it is the biggest debut in the history of MMA. I'm inthis to be a world champion. So it's different because everybody knows this is the real shit. … I like to say, when you're this good, you don't feel pressure."
"At the end of the day, you can promote someone as much as you want to be a star and all this stuff. But if they don't have it, they don't have it. You have to be born with it. Like they say, 'stars are born, they're not made'."
"I feel that it is the biggest debut in the history of MMA." @TheNotoriousMMA's bold attitude has clearly rubbed off on training partner @dillondanis, who is set to take @BellatorMMA by storm. pic.twitter.com/i8ZnddJ2oL

— Stadium (@WatchStadium) April 26, 2018
–
Comments
comments