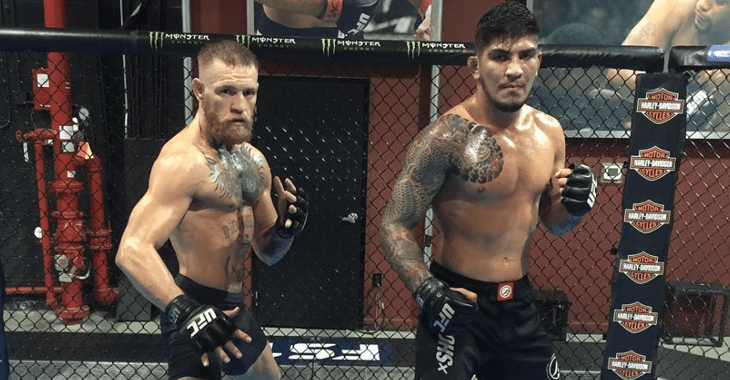 There's something about a Conor McGregor fight that makes plenty of people look ahead.
The Irishman's history of predicting the future with consistent accuracy means his fans and pundits alike tend to look at least one opponent ahead. That's why with his move into boxing, plenty of UFC fans are happy to claim we've seen the last of the UFC lightweight champion in the Octagon.
According to his training partner Dillon Danis, however, that's simply not the case.
"He can do what he wants," Danis said, speaking with TMZ. "He's the one that they're all trying to get a fight with, in boxing and in MMA. So he has his options. MMA is his passion so I would think he'd go back to that but he has the option. … I think he loves it, that's his passion. At the end of the day, we're all competitors, so I think he'll come back to fighting. But whatever he wants to do, he has options.
"I know him, this is his love and his passion."
And, after spending plenty of time training with McGregor ahead of UFC 202 and UFC 205, Danis believes that the world will be shocked once again on August 26.
"I don't think he'll [just] hang with him, I think he knocks [Mayweather] out," Danis said. "A hundred percent. I believe in him. I think [it'll be] a little more dragged out [than against Jose Aldo ]. Mayweather's a little bit better at avoiding the shots so I think maybe under six [rounds]."
Comments
comments