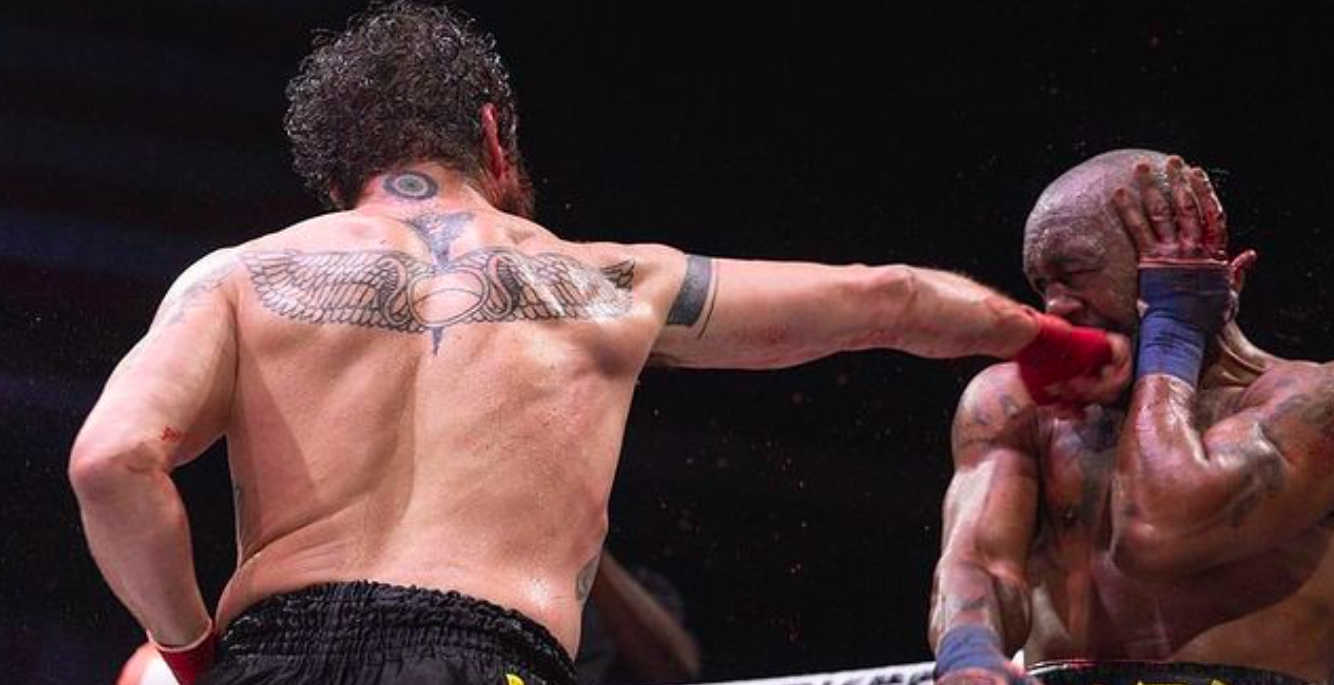 UFC veteran Diego Sanchez's debut with the Bare Knuckle Fighting Championship didn't quite go down like he planned.
Sanchez, who fought for the UFC for a 15-year stretch between 2005 and 2020, took on former boxing world champion Austin Trout during the bare-knuckle fight league's KnuckleMania 3 event last Friday, after the fight was waved off in the fourth round by a ringside doctor who determined that Sanchez — who was covered in blood — had accumulated too much damage to continue the fight.
But detailing on social media after the fight, Sanchez alleged that Trout was overly-greased with vaseline, which is outlawed in combat sports, and which he says made it nearly impossible for him to engage in clinch-fighting; an area of the bare-knuckle ruleset in which Sanchez expected to prosper.
"First of all I didn't get any Vaseline put on me!" Sanchez noted on Instagram. "Secondly, I did feel that Vaseline all on his shoulder and his neck during the fight it was put on so heavy I could not utilize the clinch this is cheating everybody so with that being said, I am the victorious champion and I count this as a win. Hopefully we can get the decision overturned. I will be talking with my lawyer soon."
View this post on Instagram
Sanchez, the UFC Hall of Famer who has defeated the likes of Nick Diaz, Kenny Florian, Takanori Gomi and Jim Miller during his extensive career in mixed martial arts, added in a subsequent Instagram post that he felt that any advantages he had in the fight were negated by the use of vaseline, which he suggests was deliberate.
"The facts are it happened and when I decided to take this fight I knew Austin was top notch boxer with a longer reach," he wrote. "The main reason I said yes to the fight was my chances in the clinch due to the fact he was used to boxing gloves and the clinch would be new to him giving me my advantage and him his!
"I have spoke. I hope the truth comes out because that was not Fair Play! I'm at the end of the career, not done but I feel the end on the horizon. I hope my fans support me in getting justice. How 'bout we do a rematch in MMA so I can get my justice?"
Comments
comments