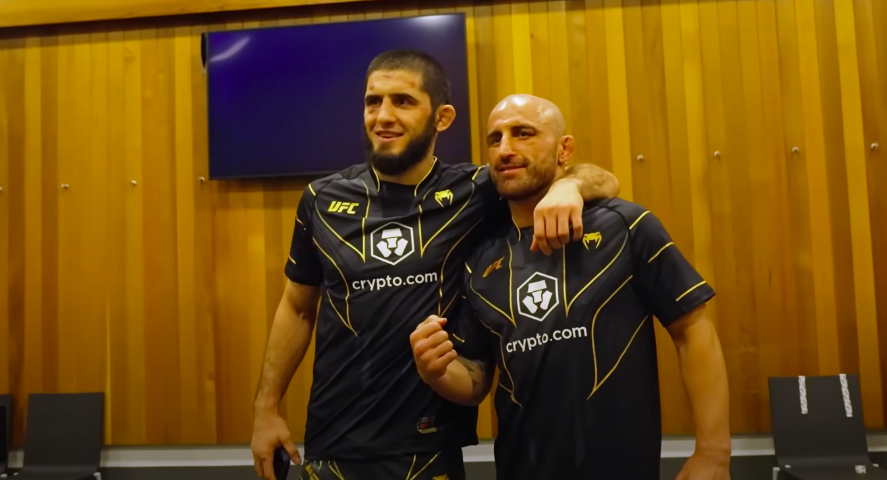 If Alex Volkanovski gets his wish it won't be long before he fights for the UFC lightweight title once again — and this time he says he is happy to go into enemy territory.
Featherweight champion Volkanovski came up just short in his bid to become the UFC's latest double-champ when he lost a close decision to reigning 155-pound champion Islam Makhachev in front of a fiercely partisan crowd in Perth, Australia a couple of Saturdays ago.
So close was the fight, though, that the Australian retained his status as the UFC's top-ranked pound-for-pound fighter despite losing out on the judges' scorecards, but the 145-pound kingpin says that he would be more than happy to run it — but this time in Abu Dhabi, where Makhachev enjoys significant support.
"It's my turn to get booed," he says to the Russian fighter.
In the video, which you can see below, Volkanovski details to his team that he felt he could have done more to secure the win, while Makhachev refers to him as "short but strong" in their own backstage encounter.
–
Comments
comments