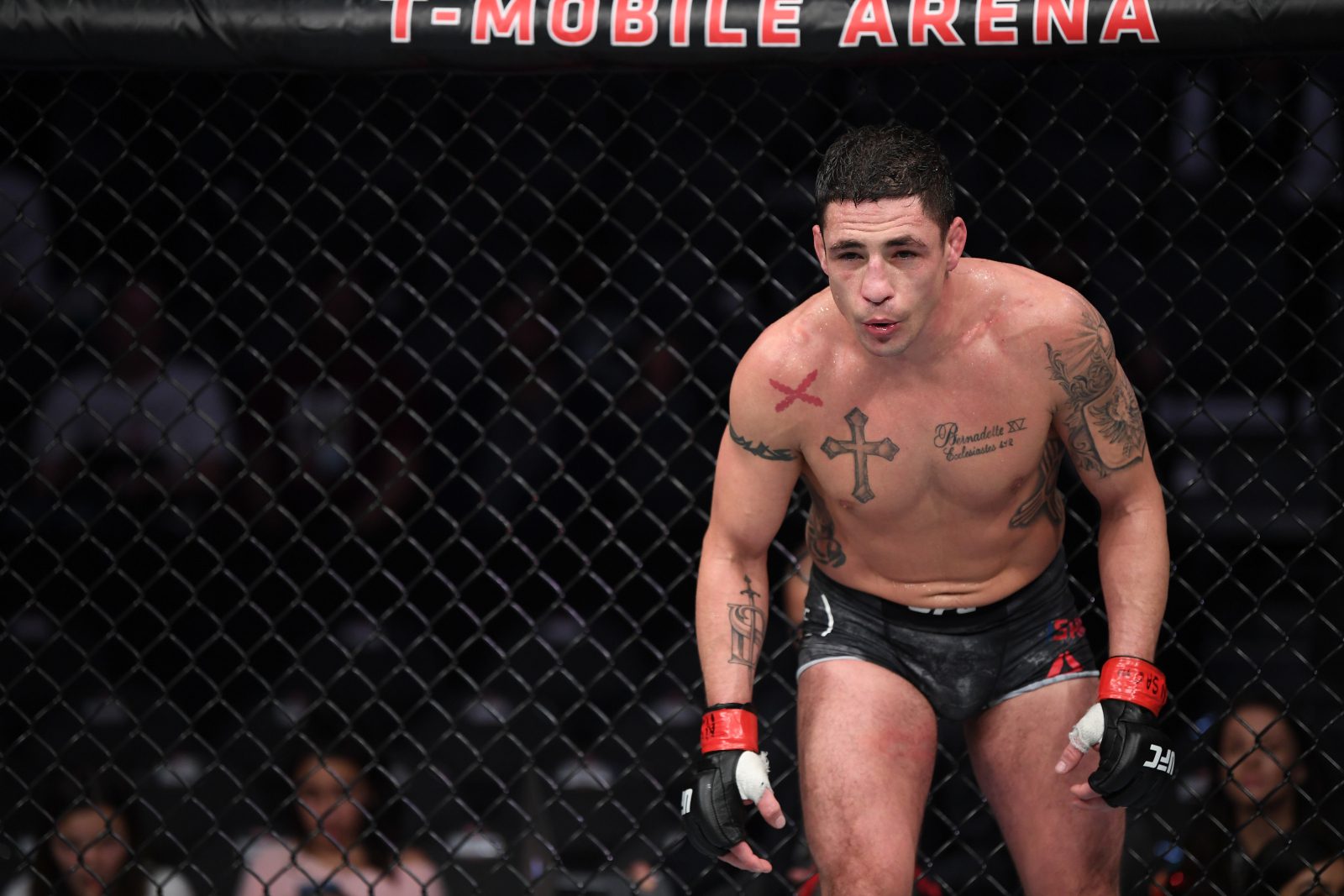 Diego Sanchez says his former trainer and mentor Joshua Fabia was willingly taking advantage of him in order to cause a legal issue with the UFC.
Sanchez was released from his longtime promotion after Fabia raised an issue with UFC executives, suggesting Sanchez might not be medically fit to compete, and that they wanted to see his entire medical history from his period with the company.
When the UFC responded they wanted confirmation in writing that Sanchez felt able to fight and was showing no effects from his career, Fabia was unwilling to oblige, leading to the separation of Sanchez and the largest MMA promotion in the world.
While Sanchez later split with Fabia, the damage had been done.
"I trained my ass off for 'Cowboy' Cerrone," Sanchez said, soeaking on Instagram Live. "I was ready to get in there and go to war, because that was going to be my last fight, my big last hurrah in the UFC. Man, I put everything into that training camp. I was ready to go and I passed all my medicals, I passed everything — I did MRI, MRA, they did everything. I'm perfectly fine. And the reason why it ended the way it did with UFC, that has other implications, that's other stuff. That's Joshua Fabia and f*cking with the medicals and just pushing all the wrong buttons at the UFC, working his ass off to get whatever was best for his intentions, not what was best for Diego Sanchez.
"I believe my mentor was guiding me in what was best for him. And what was best for him was to try to figure out a way to get a settlement with the UFC. He knew that if there was a major settlement with the UFC, that I was going to hook him up with half, because it was all his idea, it was all his plan. He was masterminding everything. And I made the mistake of follower a mentor that I thought had a stronger connection to God than me."
Though his exit might not have been what he wanted, Sanchez did confirm he and UFC president Dana White were back on speaking terms.
"Me and Dana, we've been talking. We're cool," Sanchez said. "We mended. Dana told me, 'I got nothing but love and respect for you, Diego Sanchez.' So in the future I'd like to meet up with Dana and give him a handshake and tell him thank you for everything that the UFC did for me, giving me all of these great opportunities. If I didn't have the UFC, I would've have been able to build the brand that is the Diego Sanchez legacy."
Comments
comments