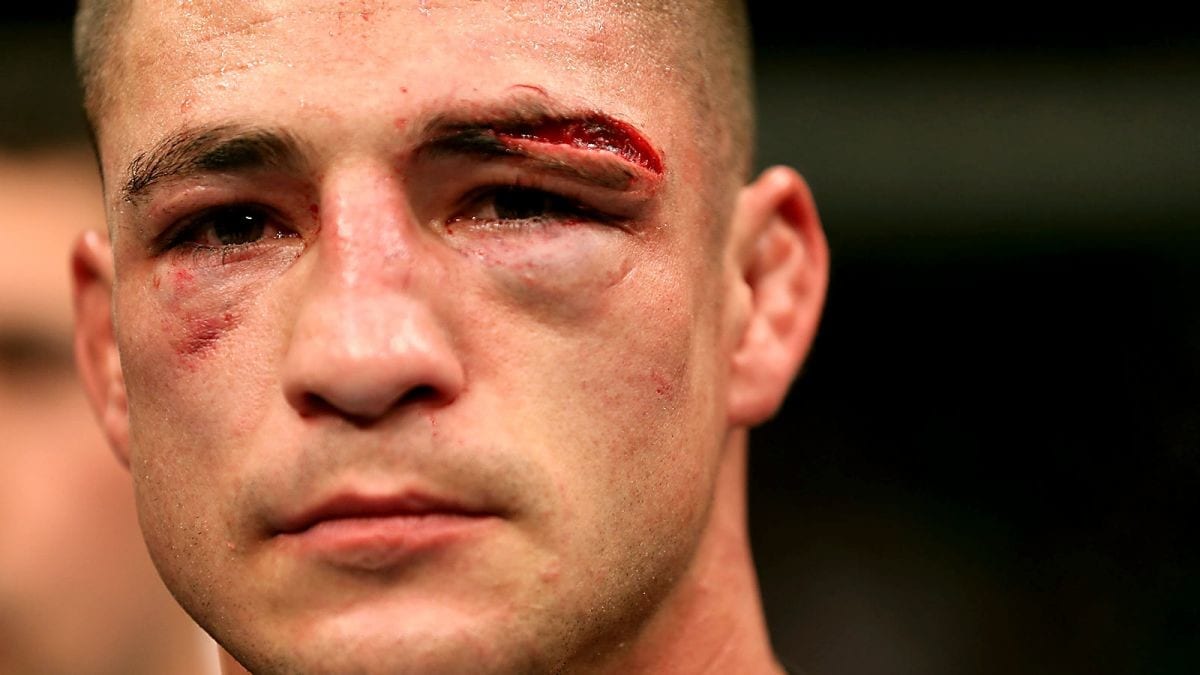 As Diego Sanchez hit the floor on Saturday night in Nashville, it didn't take long for pundits and fans calling for the original Ultimate Fighter to retire.
While it might disappoint those people, it's perhaps unsurprising that Sanchez himself isn't buying that, and today took to his Instagram to reject — in a very Diego Sanchez fashion — the calls to do so.
Note: grammatical mistakes have been left as is to preserve the original quote.
"This is a heart felt message for all the supporters of what I do but more importantly what I stand for as a athlete a man and warrior of the octagon, after evaluating the situation with a clear mind I have two options?" Sanchez posted. "The first is to feel sorry for myself start doubting myself, god and everything that makes me a winner? Thinking negative like many people would and even are the people that are not in my shoes the people who have no clue and just are so fast to throw out retirement and this and that? YOUR NOT ME! So just shut your mouths right now before even saying it, ITS NOT YOURS TO SAY! I speak from the heart and do not sugar coat SHIT! so there's that path the quitters path? Or there is the DIEGO path what being a Lionheart is all about it's about picking your self up when you fall learning how you fell and how to prevent it from happening again?
"This was the first KO of my career some fighters experience it more than ounce in over a decade of fighting the very best UFC has put in front of a man. Loosing is a part of this sport, I choose to believe in my god given abilities and had work earned talent! I choose to believe in my dream! I am confident, I am experienced, i am still very healthy, young for my physical age and more driven and hungry for success than ever."
Sanchez has only been stopped three times in his career, with one being a doctor's stoppage. The other two were fairly brutal knock-outs which both occurred in the last twelve months. While two KO losses in an entire career might not appear that bad, Sanchez' chin has been the stuff of legend. To see it start to fail him raises alarm bells.
Sanchez, as of yet, doesn't care.
"To all my family that loves me and has there concerns let me assure you I have been tested at the best facilities In The world my cognitive health is the same if not better than it's ever been I'm sharp sober minded and extremely healthy so I know it hurts to see a warrior you love fall but it's part of it and when I am no longer able to compete with the best fighters in the world i will look to what is next!
"As for now I'm a beast that got caught with a perfect shot I'm all good and will be back with adjustments that will prevent that from ever happening again! So today I thank god I was not injured In The fight , I still have a iron jaw and a lion heart and a sober mind. You doubters you gonna doubt it's what do."
Comments
comments