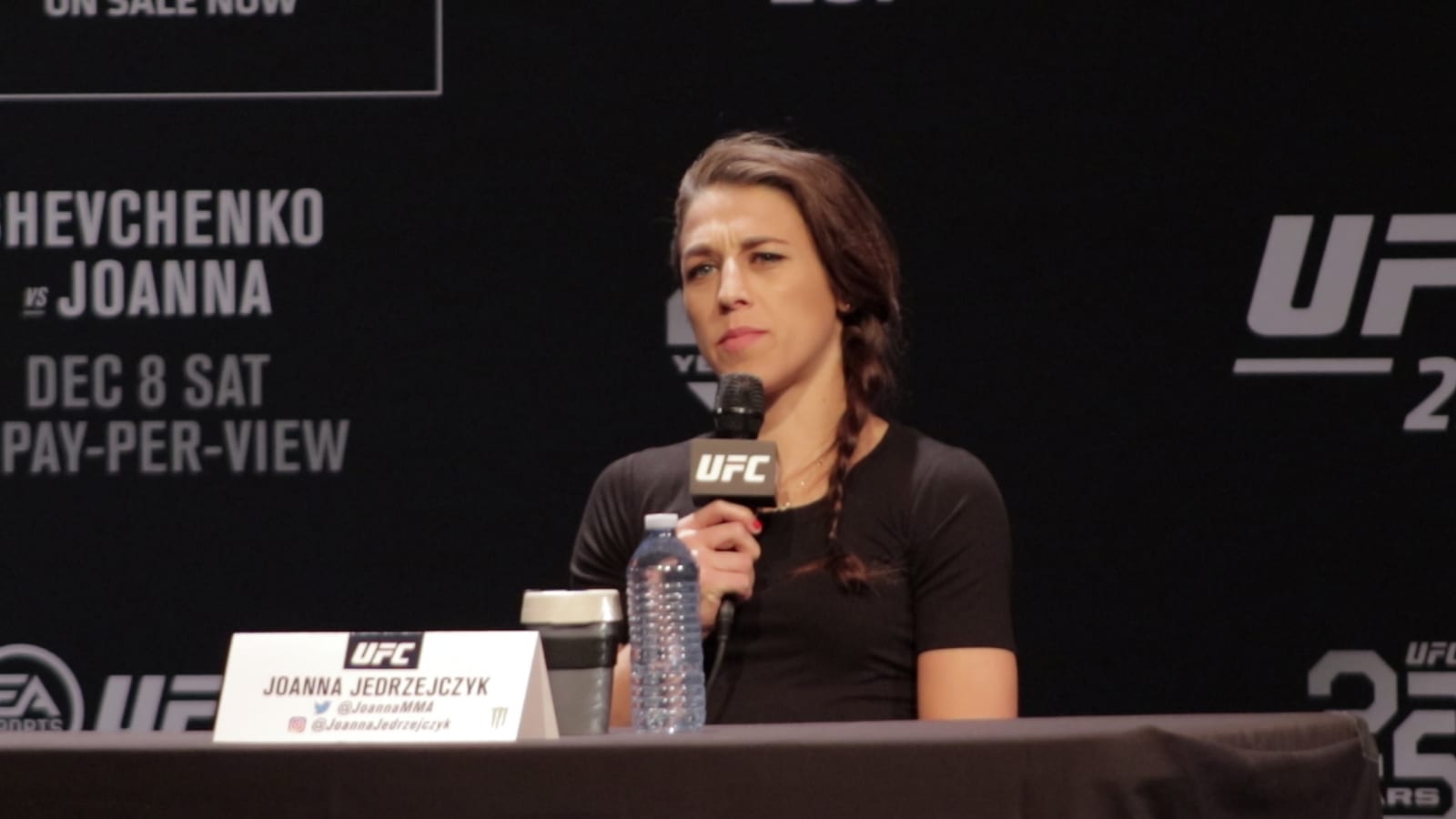 As you have no doubt heard by now, there is growing concern in China and various other parts of the world regarding the spread of the deadly coronavirus which has infected around 6,000 people and killed at least 130 people, per the New York Times, with fears multiplying as various other cases are confirmed around the globe.
Joanna Jedrzejczyk will face China's first-ever UFC champion, Weili Zhang, on March 7 and ahead of the fight, poked fun at the issue with a post on her Instagram stories which shows her wearing a gas mask in a picture alongside Zhang.
Shame on you @joannamma! You just lost a fan with this BS pic.twitter.com/IFZTz6mS61

— ZombieProphet (@GIFsZP) January 28, 2020
Zhang responded to the image via a message on her own Instagram account in which she slams her upcoming opponent for "making fun of a tragedy".
"To make fun of tragedy is a true sign of ones character," Zhang wrote. "People are dying, someones father, someones mother, someones child. Say what you want about me if it makes you feel stronger but do not joke about what's happening here. I wish you good health until March 7th. I will see you soon."
Zhang has enjoyed a perfect start to her UFC career which saw her defeat Jessica Andrade last August to become the UFC's strawweight champion and is 20-1 overall as a professional, having remained undefeated since losing her first-ever fight back in 2013. Jedrzejczyk, meanwhile, is a former champion in her own right and was last seen defeating Michelle Waterson in October last year.
And, soon after the the negative responses to her gas mask joke tallied up, Jedrzejczyk issued her forthcoming opponent with an apology for her insensitivity.
"Hey champ, hey Weili," she wrote on an Instagram story. "So sorry to make you feel bad, but I would never make fun of sick people of illness or virus. I didn't want you to get offended, but I just made fun of the funny internet meme. So, so sorry, but still, I will see you on March 7th."
Comments
comments