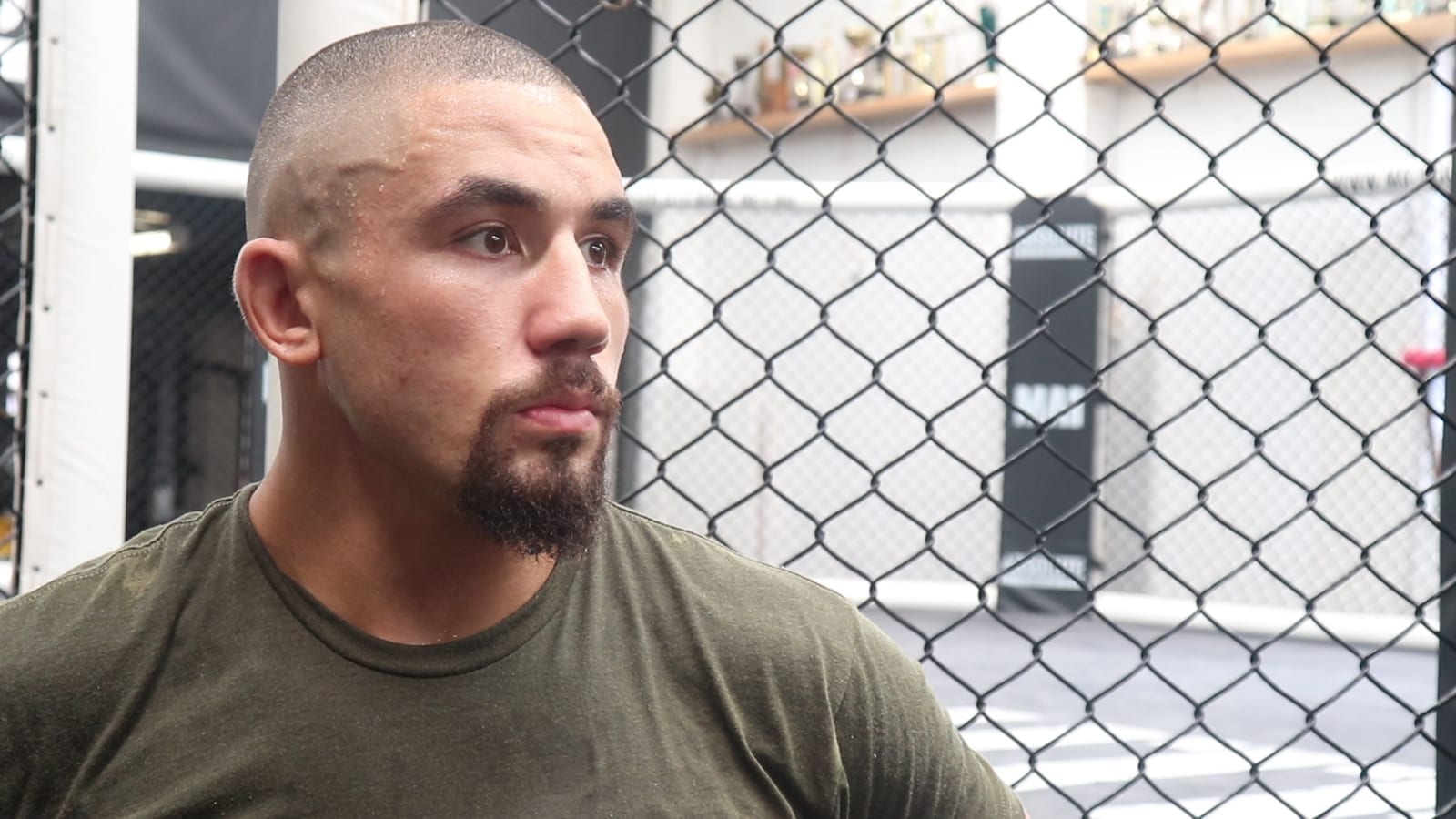 Any sportsman will tell you that the pursuit of official recognition of their skill is one of the primary pursuits of any would-be champion, no matter the code.
Sure, the money is nice. The fame that goes with it can lead to new opportunities (as well as an inability to walk down the street in peace) but while some athletes feel incomplete without, in this case, a UFC title belt, Robert Whittaker certainly doesn't.
Whittaker was the UFC middleweight champion from late 2017 until October of this year when he was swiftly defeated by Israel Adesanya but while his competitive streak remains intact, he isn't forlorn without the championship belt.
As he explained to Ariel Helwani's MMA Show via ESPN: "Yeah I kind of, I didn't really like it that much. It's one of those things that, it comes with some pros, but the cons really starting distracting me. There's a lot of media, a lot of expectations and a lot of self-imposed pressure. It didn't agree with me super-well.
"I've always been the sort of guy who just likes to fight. I like the challenge, I like the next opponent. I like to work at just how am going to beat you. Another thing is, I love being the underdog. I love people just writing me off like, 'You're going to lose.' I love the struggle."
View this post on Instagram
Whittaker continued, saying that the belt he won when Georges St-Pierre vacated the 185-pound title (Whittaker was the interim champ at the time) wasn't necessarily his goal, but rather the inevitable result of his graft.
"The biggest thing for me is that even through my journey in the division, that was never the objective. The title was never the objective, it was a result of," he said.
"I just focused one one fight after the next after the next. And I just enjoyed it, loved doing it. I am now hungrier than ever, honestly I can say that. I am excited for the next fight and I am excited for what the future brings for next year. And I just can't wait to get back in there."
As for that next challenge he references, there are rumours aplenty that he will next fight Darren Till in the main event of the UFC's return to London in March. A win there? Before you know it, he might have that title belt around his waist once again — whether he's actively pursuing it or not.
Comments
comments