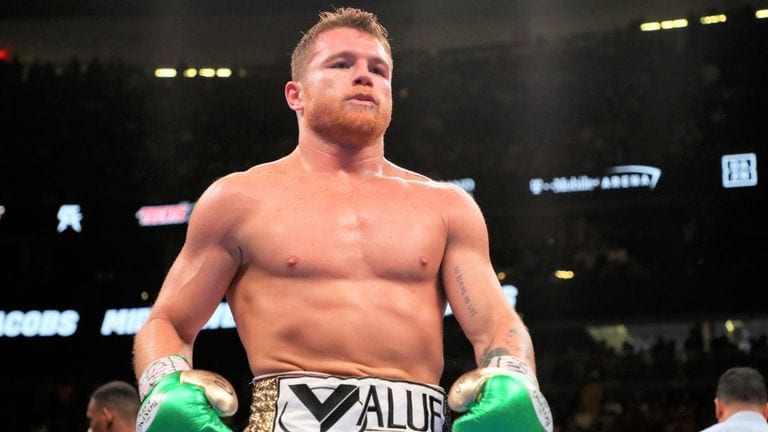 Canelo Alvarez has heard about the idea of a boxing contest with Jorge Masvidal, and he's just not sold on the idea.
After defeating Nate Diaz at the recent UFC 244, Masvidal made a pitch that he'd be interested in crossing over to the world of boxing to test his skills against Alvarez, and believed he had techniques that would cause the boxing champion problems. But while Masvidal might be interested in the contest, Alvarez apparently has little motivation to give the idea some serious thought
"I say this with all respect: If I go into his sport, I have nothing to do there. And I think the same about boxing. If (MMA fighters) come into boxing, they have nothing to do here," Alvarez said, speaking to Little Giant Boxing (translated via MMAJunkie). "But looking at it from a business standpoint, it is attractive, but it's not a challenge for me, so it's not my priority."
Admittedly, Canelo says, it would do well for his finances, but as he's already earning multitudes of millions of dollars for every contest he takes part in, he's currently looking for challenges, not money.
"Because of money – because of the business and nothing else," Alvarez said. "That's the reality, because what else? They would've started boxing from the beginning if they really liked boxing. And I say this will all due respect, each to their own: I respect what they do and their sport, and they're great fighters in what they do. But in boxing, well, it's just something else."
Comments
comments