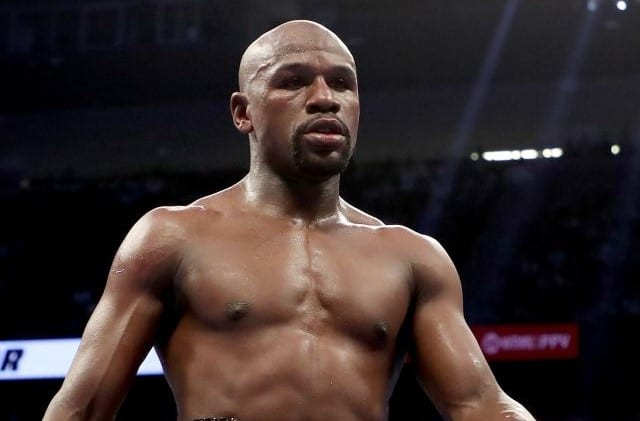 UFC president Dana White has reacted to the announcement of the upcoming Floyd Mayweather vs. Logan Paul exhibition fight much like the majority of the rest of the combat sports community. 
It was revealed late Sunday that Mayweather and YouTube star Paul will fight in a February 20 exhibition which is the latest combat sports curiosity to be announced amid a trend of unconventional boxing matches designed primarily as a vehicle to garner PPV interest at the expense of actual competitiveness.
Paul, the older brother of fellow YouTuber Jake Paul who knocked out former basketball player Nate Robinson on the undercard of the recent Mike Tyson vs. Roy Jones card, is 0-2 in two appearances in the boxing ring. He lost his first fight, an amateur contest, to fellow social media celebrity KSI — and was also defeated when the two stars rematched in the professional ranks last year.
And reacting to the fight announcement, White said that the fight reflects the current state of boxing.
Dana White on Logan Paul vs Floyd Mayweather pic.twitter.com/USDMU8EilD

— NELK (@nelkboys) December 7, 2020
"When people ask me about the state of boxing right now, that's where it's at," White said to Neik Boys via Twitter. "Didn't that kid get beaten up by the fucking video game kid from England and now he's going to fight Floyd Mayweather?"
It is hard to argue White's point. February's fight will likely have very little athletic interest associated with it but due to the large followings of both Mayweather and Paul, it will almost certainly be one of 2021's most dominant PPV events.
Comments
comments