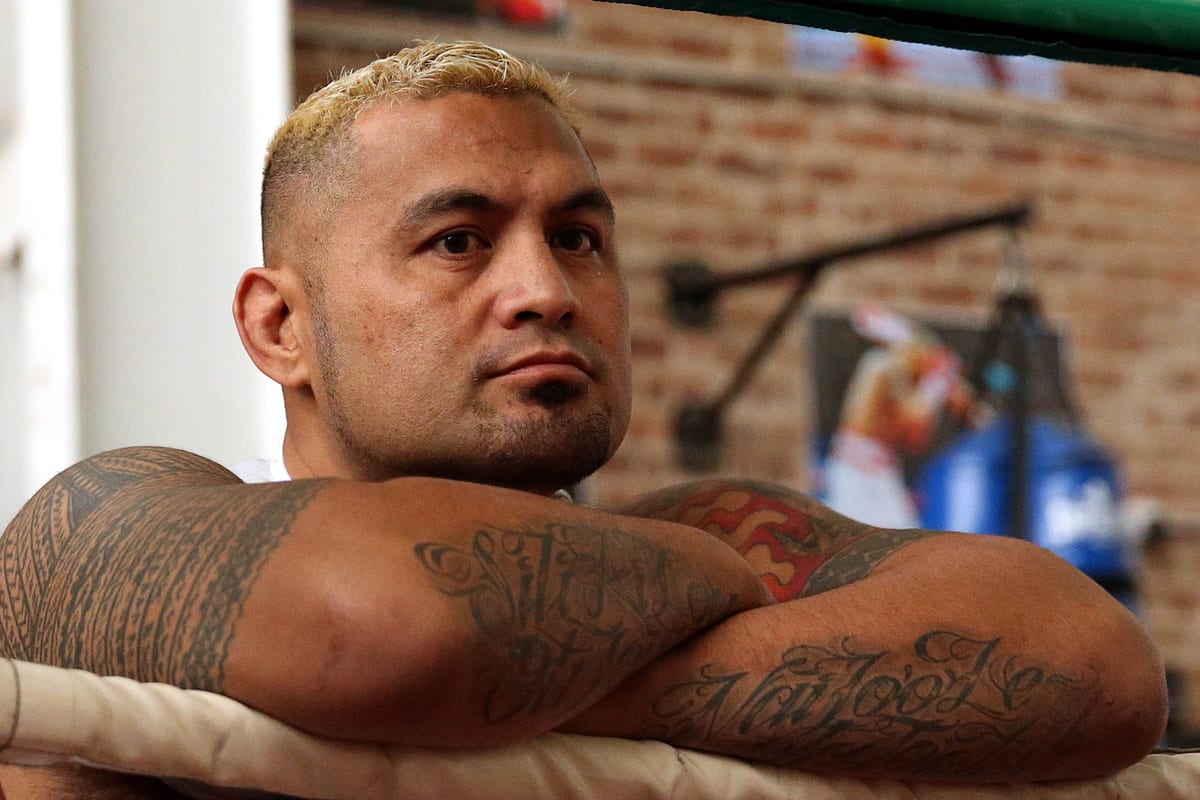 Mark Hunt and the UFC have, it's safe to say, some unresolved issues.
Yesterday, Hunt was pulled from his upcoming contest with Marcin Tybura in the main event of UFC Sydney following some worrying comments he made in an interview last month. Almost immediately following the revelation, the heavyweight took to his social media to offer some of his unique stylings about being infuriated with the decision.
It's an awkward — and deceptively complex — situation.
Certainly, Hunt's revelation that he feels his faculties are starting to slip are concerning. In case you missed it, Hunt told Players Voice in September that: "sometimes I don't sleep well. You can hear me starting to stutter and slur my words. My memory is not that good anymore. I'll forget something I did yesterday but I can remember the shit I did years and years ago. That's just the price I've paid – the price of being a fighter."
Those comments raised a few eyebrows at the time, apparently amongst more than fans.
However, after being removed from the contest and subsequently replaced by Fabricio Werdum, Hunt was indignant. After initially posting a number of expletives to UFC president Dana White, Hunt attempted to clarify his prior comments, disregarding them as nothing more than a joke between himself and his wife. He also stated that he'd been cleared to fight just a few days ago.
"I spent hours the other day with the doctors I was cleared to fight," Hunt posted. "The interview I did with players voice was misquoted. I don't slur my words and is a running joke between my wife and me my memory isn't that great but who remembers shit they don't want to, not good."
"I'm disappointed that I have been withdrawn from the fight, I have passed all medicals 2 days ago," Hunt wrote. "And spent 100,000 on camp. The truth is the legal case I have filed has caused me to be withdrawn. The interview has been taken out of context and want to reassure all my fans, I slur my words only when I have a drink I'm fit and healthy, and would have understood if the UFC requested a medical to ensure my safety, however this is total bullshit fuck you Dana, you've always hated me you dog"
Note: Quote grammar edited for clarity.
So we're now left with a fighter's word versus a promoter's word.
At times like this, it's often worthwhile examining what is more likely, that the aforementioned comments were part of a longstanding joke between Hunt and his wife, or he's now saying they are to argue he should be allowed to fight.
Then, a little look for precedent finds us back at UFC 207, where there is a similar (although slightly different) example. Ahead of a scheduled bout last December, former heavyweight champion Cain Velasquez went on record during an interview with ESPN that he had difficulty standing due to a back injury. After hearing the statements, the Nevada State Athletic Commission stepped in and removed Velasquez from the card, ruling him unfit to fight.
This time around, while the Australian commission hasn't appeared to have gotten involved, the UFC clearly felt Hunt's comments warranted action.
And if that was it, the saga would all seem fairly reasonable — if unfortunate. But then you notice a big eared, long trunked mammal slowly creeping into the room and taking the shape of an active lawsuit.
At UFC 200, Hunt faced and lost to WWE superstar Brock Lesnar. Ahead of the fight, inspired by Lesnar being allowed to skip a normally mandatory testing period by USADA before his return, questions persisted to Hunt about Lesnar potentially being on steroids.
While Hunt was initially unfazed, once it was discovered Lesnar had failed two tests for banned substances, Hunt became apoplectic. He went on to file a lawsuit against the UFC, Dana White and Brock Lesnar, suggesting all involved had known Lesnar was using banned drugs ahead of the fight.
Currently, that lawsuit is still in play, with it surviving a dismissal in June.
It seems mildly conspiratory and jaded to think that the UFC would pull Hunt as a means of punishing him for said suit, particularly when they've let him compete twice since it's filing. But it does seem odd that the promotion would make this decision with just over a month to go — a month after Hunt's comments were made.
It also feels opportunistic to include Werdum, who was just seen last Saturday defeating last minute replacement Walt Harris at UFC 216. He left the cage after being hit a grand total of nil. Suddenly, the UFC had themselves a name capable of headlining a card ready to use — even though he'd apparently had no interest in travelling Down Under.
The former heavyweight champion reportedly turned down a rematch with Hunt, telling FloCombat recently that Sydney was too far away for him to be interested.
"I saw what he said, but I don't want to hurt him again," Werdum said. "I have a fight booked now. I want to fight more, on October 7 and then again in December. Australia is very far away. I don't want to go there. Or [go there] three weeks before [the fight] to get used to it. People don't understand that it's a lot of money, at least $50,000, to stay there with the team."
So does Mark Hunt have a right to feel aggrieved?
Well, certainly he is entitled to prove he's healthy and well enough to fight. Secondly, if the UFC have no intention of allowing him to compete while he still wants to, they should grant him his release. Thirdly, you can't fault Hunt for feeling ostracised and conned — particularly when he's got an ongoing lawsuit against a notoriously battle-hardened promotion.
But, whether it be inside the cage or out, there is an old (and true) adage that says fighters are too tough for their own good. As CTE and the effects of repeated brain trauma become more commonplace, comments like Hunt's should be setting off alarm bells for us all.
So while you can't blame Hunt for feeling wronged, you also can't blame the UFC for — even if it's only on face value alone — playing it safe with their athletes.
Comments
comments