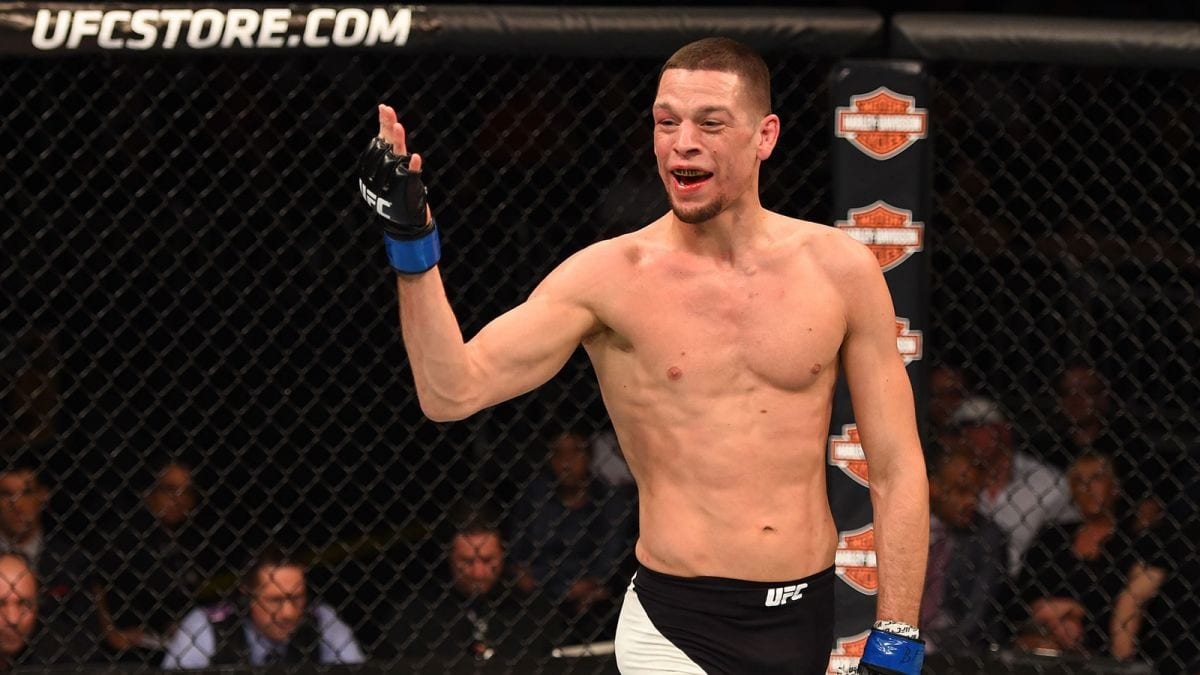 If Dana White wants to put together a fight between Nate Diaz and Georges St-Pierre, he might have a little bit of work yet to do.
Earlier this week, the UFC president appeared on the UFC Unfiltered podcast to say that was the contest he wanted to make, specifically at 155-pounds. The targeted date was supposedly August 4 at UFC 227. But, shortly after making the comments, St-Pierre's team revealed they were surprised by White and unaware that fight was on the table.
And if that wasn't an indication that the UFC aren't exactly close to announcement, today the other half of the equation, Nate Diaz, spoke out himself. His opinion? They're tryna sell you all wolf tickets, bro.
"GSP cheated when he fought my brother he was on steroids," Diaz wrote on his Facebook. "He was overweight and they let him be because we were in Montreal and his boy gave nick a bad IV, now they selling you wolf tickets on me/GSP. You can clear that shit up or fight yourself cheater."
And it's not just the younger Diaz who doesn't seem to be enthralled by the idea. Nick Diaz, who fought St-Pierre way back when at UFC 158, took to his own social media to offer his own opinion on the bout. Taking a screen shot of his brother's post, Nick added his own caption of "Gonna slap the shit out of anyone who try's to make this fight. So bitch made. I don't even think GSP said anything but he could get slapped up on sight if he did."
Nick Diaz weighs in on the proposed GSP vs. Nate Diaz fight (via his Instagram story).
"Gonna slap the shit out of anyone who try's to make this fight. So bitch made I don't even think GSP said anything but he could get slapped up on sight to if he did…" pic.twitter.com/NSoEmDnliH

— Chamatkar Sandhu (@SandhuMMA) May 12, 2018
–
Comments
comments