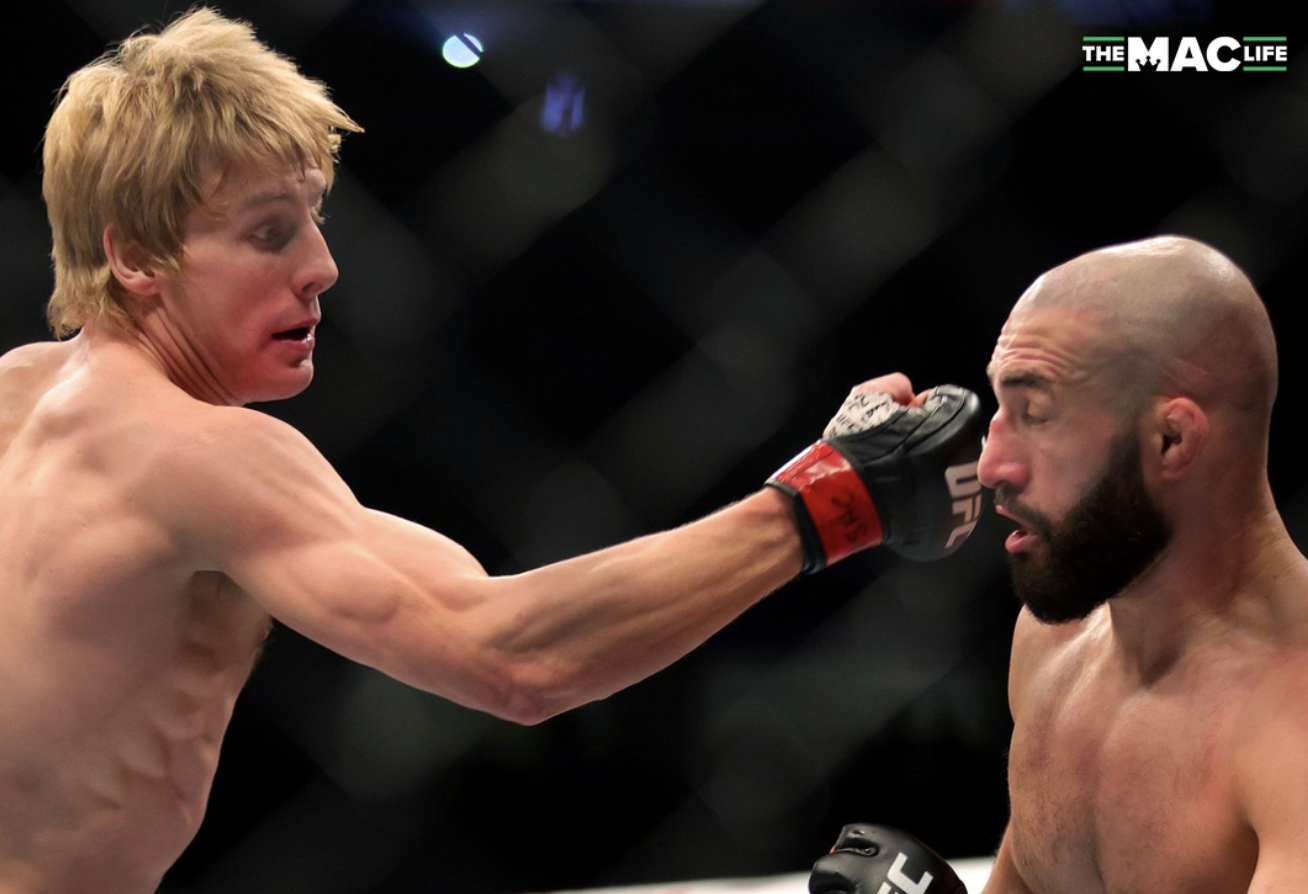 There was a very short list of people who argued that Paddy Pimblett was the deserving victory of last weekend's UFC 282 co-main event fight with Jared Gordon.
But unfortunately for the American, three of them were sitting in the cageside judging position and he shared the octagon with another. But a vast majority of media members, fighters and analysts all seem to have unanimously come down on the opinion that Gordon was 'robbed', and should have been declared the winner of the fight by a score of 30-27, or 29-28.
And appearing on The MMA Hour, via MMA Fighting, Gordon opened up on his thoughts as the dust settles following the controversial win awarded to Pimblett.
"It's heartbreaking," he said. "I'm devastated. But there's nothing I can do obviously. We'll see what comes with it.
"When I watched the fight back, I was like I won every round," Gordon added. "I believe 99.9 percent of the world thinks I won, too. It's not like it could have gone either way. No, I clearly won. But Doug Crosby is blind or something and I know the other guys had it going the other way, too, but I don't know how anybody could have given him all the rounds. It's impossible.
"It's probably one of the worst decisions ever. It's got to be top three worst decisions ever in UFC history, I would imagine at this point. I lost out on a lot of opportunity. Money, I lost out on a couple of sponsors that were in the works that I haven't heard about yet since the fight. A loss on my record. What do they do with me now?
"It's so fresh still so I've got to see how it all pans out. I've got so much stuff going through my head. One moment, I'm like this isn't that bad. The next moment, I'm devastated. I'm like all right, I should be grateful, I fell all right. Then I think about everything and then I'm devastated again. It's sad. I don't know what to say. I don't know what to think anymore. I lost out on a lot. But whatever, I believe most of the world knows who the real winner was."
As for Pimblett, Gordon said that he expects him to stick to his line about how he feels he was the deserving winner — but added that there is no way that he believes that he can be satisfied with his performance.
"He's got to continue with the whole personality and his schtick," Gordon said. "Before the fight, he said he was going to knock me out in the first round. I came closer to hurting him than he hurt me. If you look at my face, I have scratches, they're literally scratches I don't know what from and I have this little black eye. People are like damage! Damage is scratches? It's not like I got cut wide open or something.
"Then after the fight, he's saying he won all three rounds, but he's got to keep it going. It doesn't really annoy me. That's just the way he is. That's him. That's what he's going to continue to do. He's never going to say that he lost. That's ridiculous.
"He knows deep down inside what happened. So does everyone else on his team. So do all the fans. He's not a stupid person and neither are the people around him. He definitely knows that I beat him. There's no way he could watch that fight and [think] yeah, I won."
Comments
comments