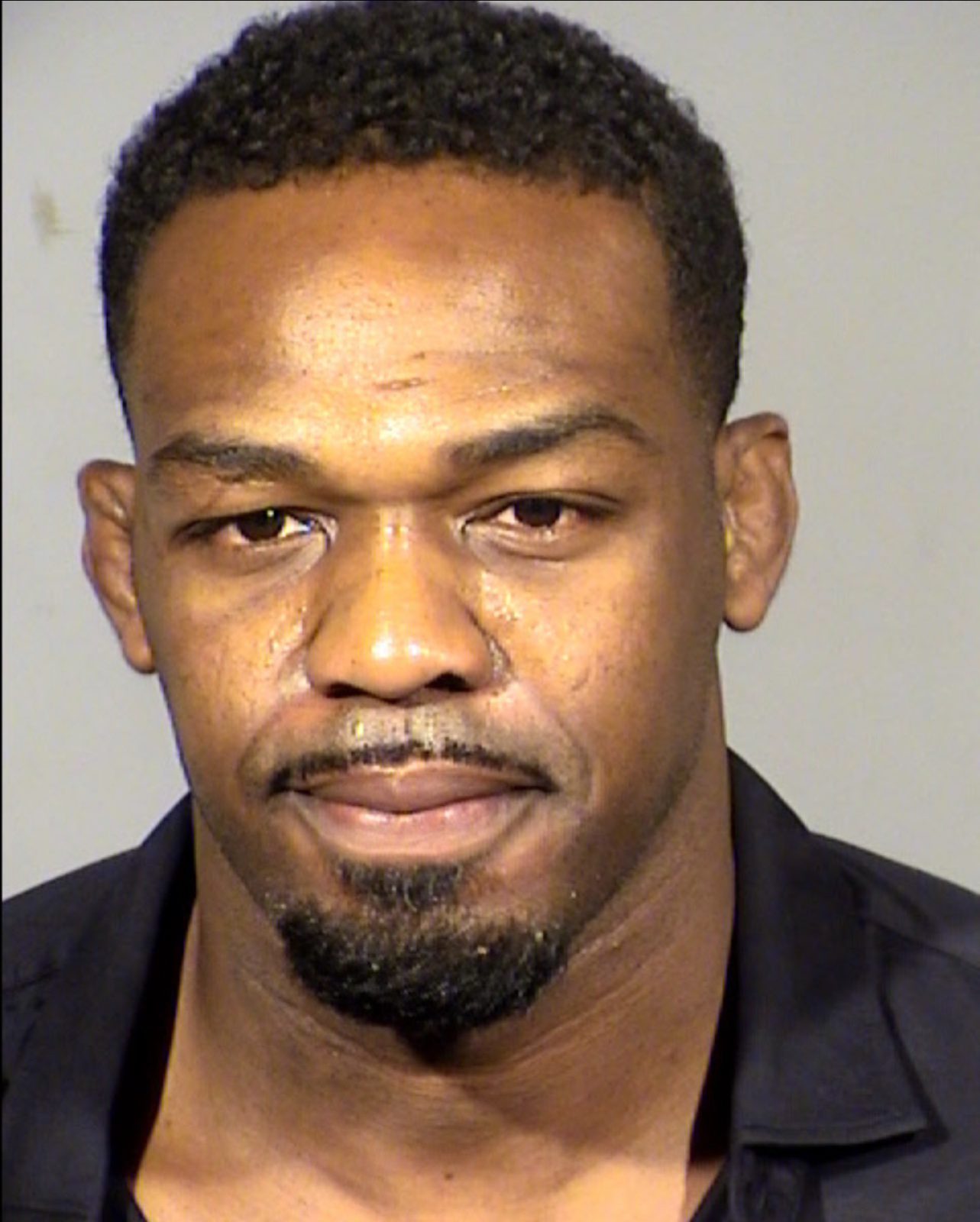 The first details of Jon Jones' latest arrest have come to light.
The former UFC light heavyweight champion was apprehended in Las Vegas last week following his induction into the UFC Hall of Fame on Thursday night. According to a Vegas Metro PD arrest report (via TMZ), Jones returned to his hotel room and was involved in an altercation with his fiancee that caused police to be called for a domestic disturbance.
The police arrived at the property and saw Jones walking near the hotel. Upon arresting him, police say Jones became "irate and smashed his head onto the front hood of the LVMPD patrol vehicle," which left a medium-sized dent, as well as chips in the paint. The report goes on to say Jones threatened a lawsuit against the police department for "handcuffing him on the biggest night of his life."
During the arrest, Jones made a joke about wanting to fight all the officers, and that he could break from the handcuffs, at which point he was informed should he continue to resist, he'd be tazed.
Following that, the officers went and interviewed Jones' fiancée, who told police "Jon came back and was not very happy," before saying things became, "Umm not too physical but a little bit yeah … he touch the back of my head and pulled my hair a little bit but he did not hit me or anything."
Police made note in the report, however, there was blood "around her lips, chin and all over her sweatshirt," as well as on the hotel bedsheets. They also noted she appeared, "very scared as to the release of Jonathan from jail," and asked them how much time she had before he'd be released.
How the police were called is perhaps the most disturbing detail.Jones' fiancée went to ask for an extra room key, at which point a security guard said she saw blood on her person. After Jones' fiancée became upset, one of Jones' children asked if the guard, "can you call the cops?"
Jones has a court date next month. He denies getting physical with his fiancée.
Comments
comments