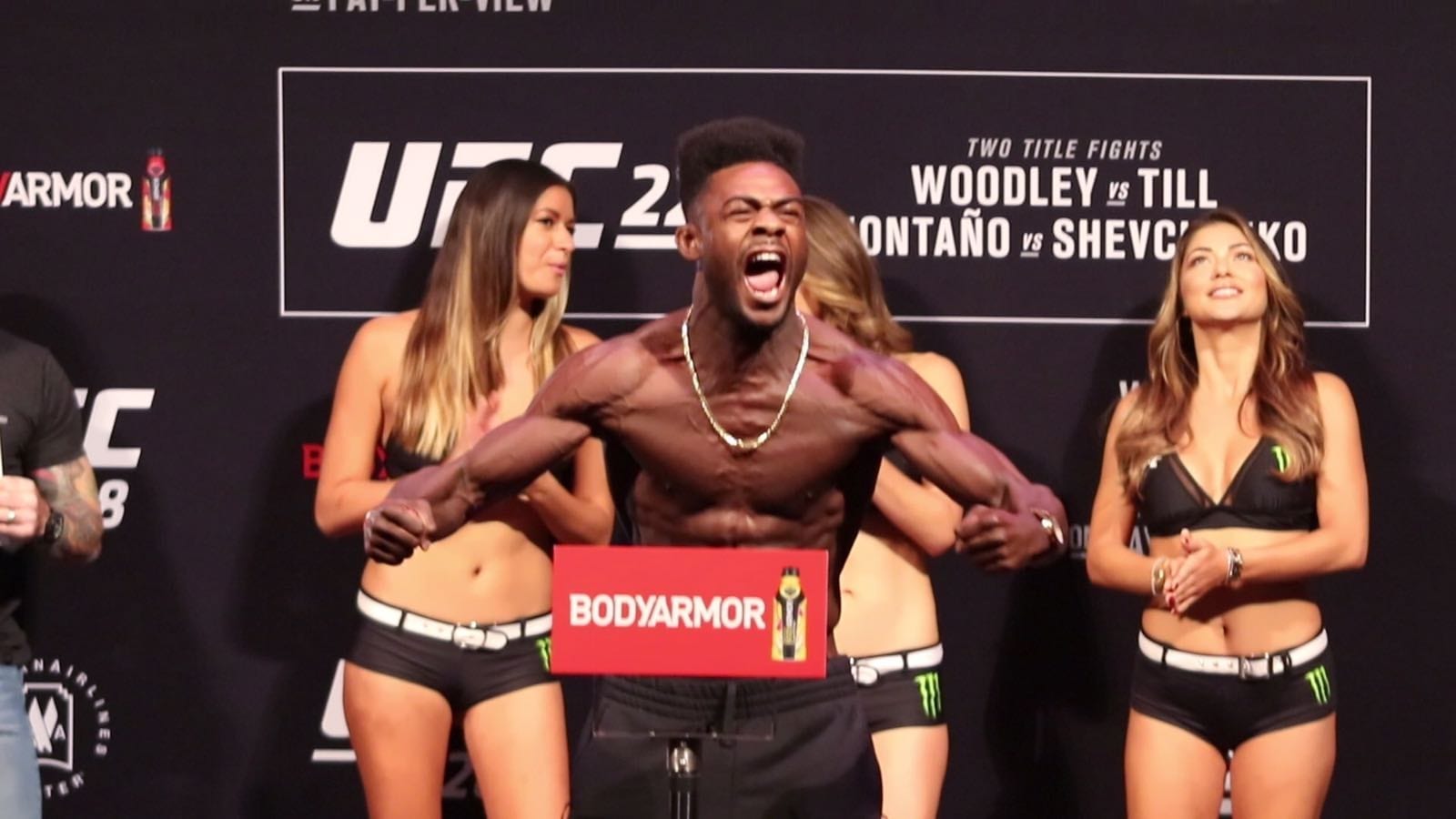 UFC bantamweight champion Aljamain Sterling has elaborated on why he was forced to withdraw from October's scheduled rematch with former champ Petr Yan.
Sterling, who won the title in controversial circumstances when Yan was disqualified for landing a clearly illegal knee shot in the fourth round of their clash earlier this year, was referred to as a "sneaky coward" by Yan after news of him pulling from the fight was confirmed — but 'The Funk Master' has elaborated on the decision and says that recent neck surgery has made it near impossible to train for any prolonged period of time.
"Let's clear the air today. I am not injured for my real fans, family, and friends that are asking/wondering," Sterling indicated on social media. "As always, I like to share the truth and be transparent with my fan base that actually give a sh*t about fighter's health. Training has been going well but I've been struggling to get my body to push past two rounds in sparring sessions.
View this post on Instagram
"The fatigue that sets in and the cramping still lingers, which my surgeon said is due to the nerves still recovering from the long-term trauma, and surgery I just had. Nothing I can do about that, other than show up in another shell of myself and risk wasting the surgery and maybe getting severely hurt!!"
Sterling added that he had asked the UFC to make the fight for late in the year but they pushed for an October date — with Sterling agreeing, only for his body to hold him back as he pushed for peak condition after his April medical procedure.
"I originally wanted to fight in December but the plans were pushed up earlier," Sterling said. "Unfortunately, my body isn't agreeing with me and I asked for an extension and asked for Petr Yan to wait, so that I will be the first man in the UFC to beat his ass.
"Thankfully the UFC team understands how serious spine surgery can be and are allowing me the extra time to get my body right so that there are NO EXCUSES when I fight again."
Comments
comments