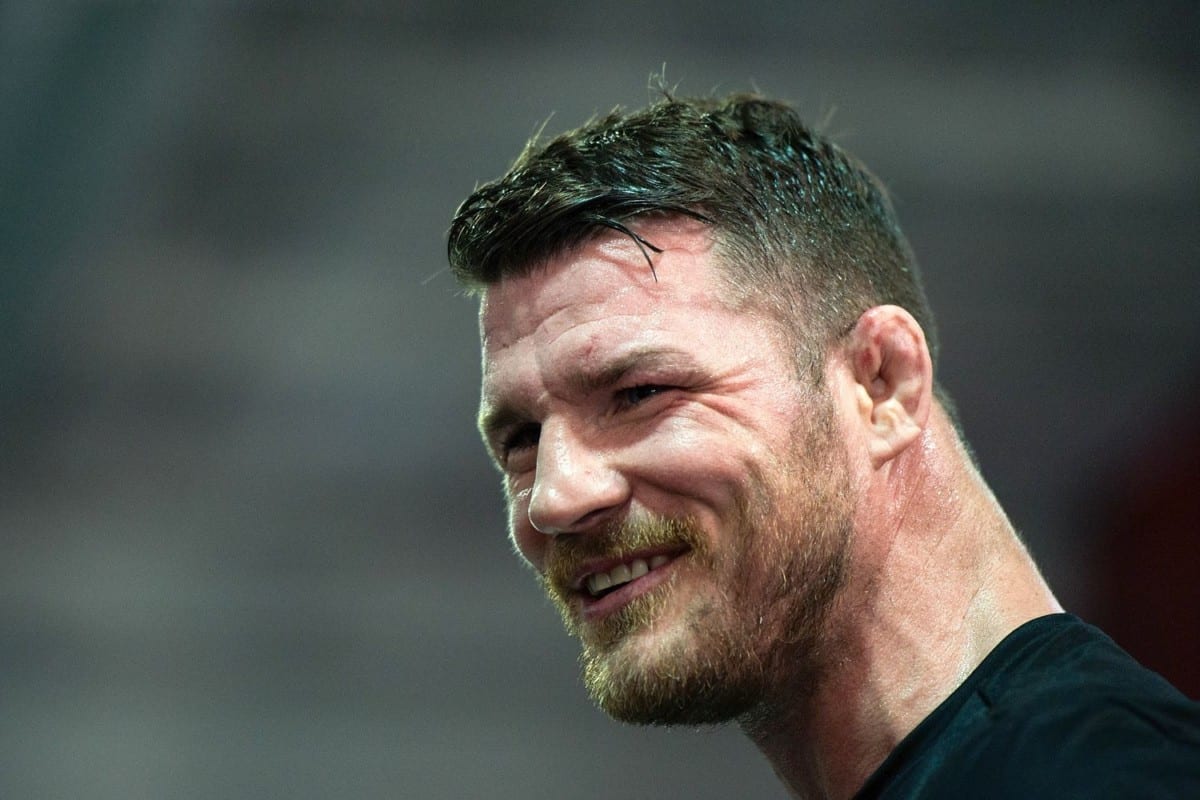 For the second time in a matter of weeks, Michael Bisping is in the midst of a UFC fight week. This time, however, it comes in a very different setting.
Just three weeks ago, Michael Bisping was the UFC middleweight champion and was aiming headlong for the second defense of the 185-pound title he won in an upset victory against Luke Rockhold. Today, Bisping finds himself on the other side of the world in Shanghai, China, preparing to face Kelvin Gastelum on short notice, apparently in a bid to rid himself of the nasty aftertaste of his UFC 217 loss at the hands of Georges St-Pierre.
Bisping was favoured by majority of pundits and oddsmakers ahead of his bout with St-Pierre. This time, Bisping finds himself in the role of underdog against his younger opponent and free from the pressure cooker environment which came with his last fight, Bisping is apparently reveling in the position he finds himself in opposite Gastelum this weekend.
"It's weird – for most of my career, I've been Public Enemy No. 1," Bisping said to MMAJunkie. "It's a refreshing change – I've been getting a lot of compliments from people. … To be honest, I just don't understand why someone in my position wouldn't take that fight. I've got no injuries from the last one, I'm in shape, I had a tremendous training camp (for St-Pierre). The fight didn't go my way – for whatever reason, it wasn't clicking on the night. That's just the way it goes – I had a bad night at the office. I get a chance now to go out there and fight the way I wanted to fight.
Like St-Pierre, Gastelum is a fighter who has spent a considerably large part of his career in the welterweight division. Since moving to middleweight, he has defeated recognised middleweights Tim Kennedy and Vitor Belfort (though that was commuted to a no-contest after Gastelum failed a post-fight test for marijuana) — two fighters who hold victories against Bisping.
Perhaps for this reason, Gastelum has been installed as the favourite by Las Vegas but this isn't apparently anything that Bisping is overly-concerned with.
"I work as an analyst – I've broken down his fights many times," Bisping said. "Kelvin's a great guy. I've got nothing bad to say about Kelvin. This isn't on pay-per-view – I'm not trying to sell pay-per-views or any of that. Kelvin seems like a very, very nice guy – apart from the fact he does a little bit too much pouting on Instagram. Other than that, he seems like a lovely guy.
"Great fighter, good hands, good wrestler. He's got some good wins – he beat some guys I didn't beat. Granted, they're not on steroids anymore. I'm expecting a tough fight. I'm not expecting a walk in the park. What I am expecting is a smaller guy with a shorter reach, without the experience. If I fight the way I fight, I'll win this fight pretty handily. But we'll see what happens."
Comments
comments