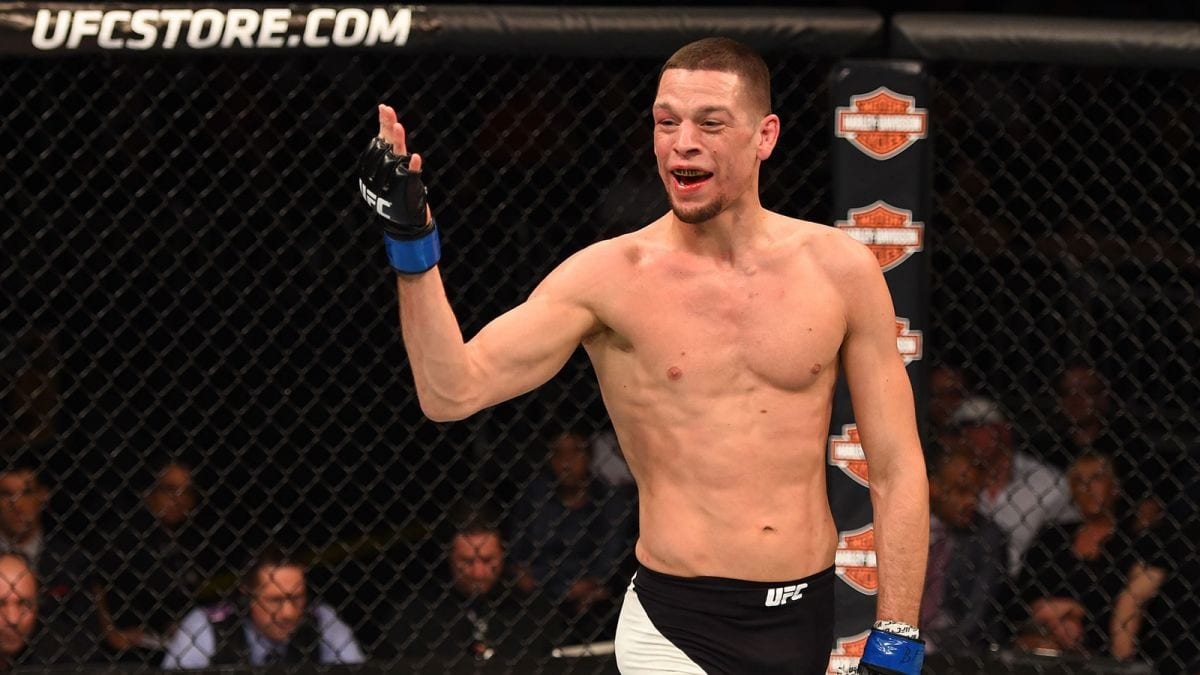 As per reports last week, the UFC considered the possibility of having Nate Diaz face welterweight champion Tyron Woodley atop the year-end UFC 219 card in the T-Mobile Arena in Las Vegas. 
The chances for this coming to fruition now seem to be dead in the water and, if you are to believe Diaz's boxing coach Richard Perez's version of events, it's not difficult to understand why the UFC weren't overly enthused with how the negotiations progressed.
Diaz's earning potential in the UFC exploded in his two bouts with lightweight champion Conor McGregor. In his bout before the first match-up with McGregor, Diaz earned a total of $40,000 (disclosed) in his win against Michael Johnson. That figure swelled greatly for his first fight with McGregor ($500,000) and even more so in his second ($2,000,000). The Stockton native has gone on the record in saying that his payday for a third bout with the Irishman would be nothing less than $30,000,000 — but according to Perez, Diaz was willing to cut that figure in half to face Woodley next month.
Speaking with Submission Radio, Perez said: "The UFC doesn't want to give Nathan the money. 15 million. Easy. Cause, I mean, he's a star right now. McGregor can't even fight right now, he got suspended. And Woodley's trying to fight everybody. They're being too greedy with the money right now, it's hurting a lot of fighters. They're gonna probably make, oh gosh, pay-per-view is going to be just out there because they're curious on what Nathan's going to do with Woodley.
" I mean, he's got the belt. So what? The belt don't mean nothing anymore. It's about who you're fighting (if you want) to make the money. So they're making big money, they're pocketing a lot of it. You guys know it too. Oh gosh, it's ridiculous."
The identity of Woodley's next opponent remains a mystery. Stephen Thompson is likely a fight or two away from contention, Diaz is (apparently) too expensive and the champion appears reluctant to give Colby Covington any sort of opportunity given his recent notoriety. With fighters like Darren Till and Kamaru Usman on the rise, it seems that it's all to play for at 170-pounds.
Comments
comments