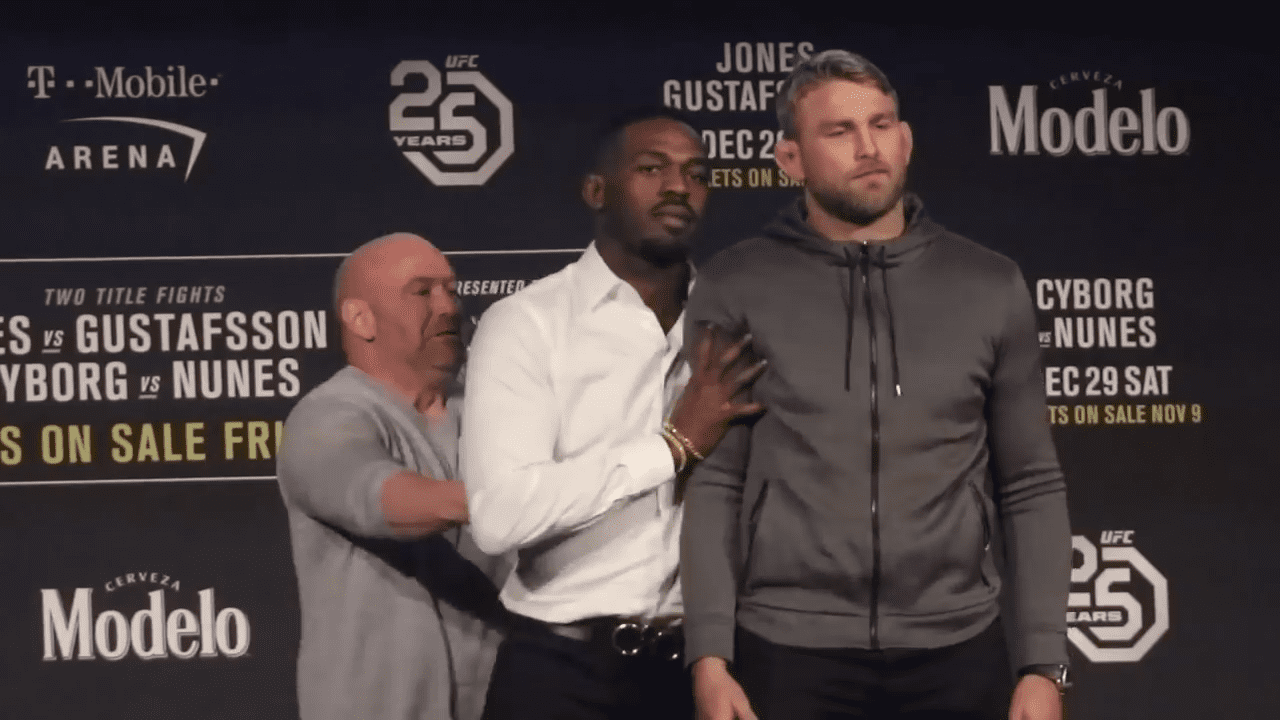 The first meeting between Jon Jones and Alexander Gustafsson remains so fresh in the memory that it is perhaps bizarre to conclude that it took place more than five years ago.
Through five thrilling rounds the Swede pushed Jones to his limits, becoming the first man to take Jones down in the UFC and damn close to the first man to beat him. In the end it was the champion Jones who retained his title.
Since then both Jones and Gustafsson's careers have taken diverging trajectories. Jones, so often his own worst enemy, has fought just four times since owing to a series of high profile incidents outside of the cage. Gustafsson, for his part, has fought just once more than Jones during that time, underscoring the injury issues which have affected him in recent times.
Just after Christmas in Las Vegas, both men will have their chance at a very different type of redemption. Jones and Gustafsson, neither man a champion, will clash in the main event of UFC 232 with the (by then) vacant light heavyweight world title on the line.
And, as Gustafsson said to Luke Thomas on The MMA Hour, he will find a way to come out on top.
"It's so much motivation," he said. "I got this fire in me and I'm just eager to get in there again. It's been a long time for me since I fought, and like I said, I can't ask for more. I can't find a better way to get back in that Octagon than fighting Jon for the belt. It's just massive, man. It's massive."
Gustafsson came close to claiming the 205-pound belt from Daniel Cormier three years ago, losing that night by split decision but will come into December's bout on the back of successive wins against Glover Teixeira and Jan Blachowicz but a stern test awaits in Jones, the man many claim is the best light heavyweight the sport has ever seen.
"He's a really talented fighter. He's a very smart fighter," Gustafsson said of his upcoming opponent. "Whatever Jon does, in that Octagon he has a strategy and he's a very smart fighter with a good eye, so you can't relax. You can't relax with this guy. You can't even give him an inch. You have be on your toes the whole fight, you have to be ready the whole fight. So, that's how I see Jon now. Jon has just been so impressive, that's why he never lost. So, he is just that guy. He's been beating everybody, so we all know how he is and how he's been.
"He's the best fighter in the world."
Comments
comments