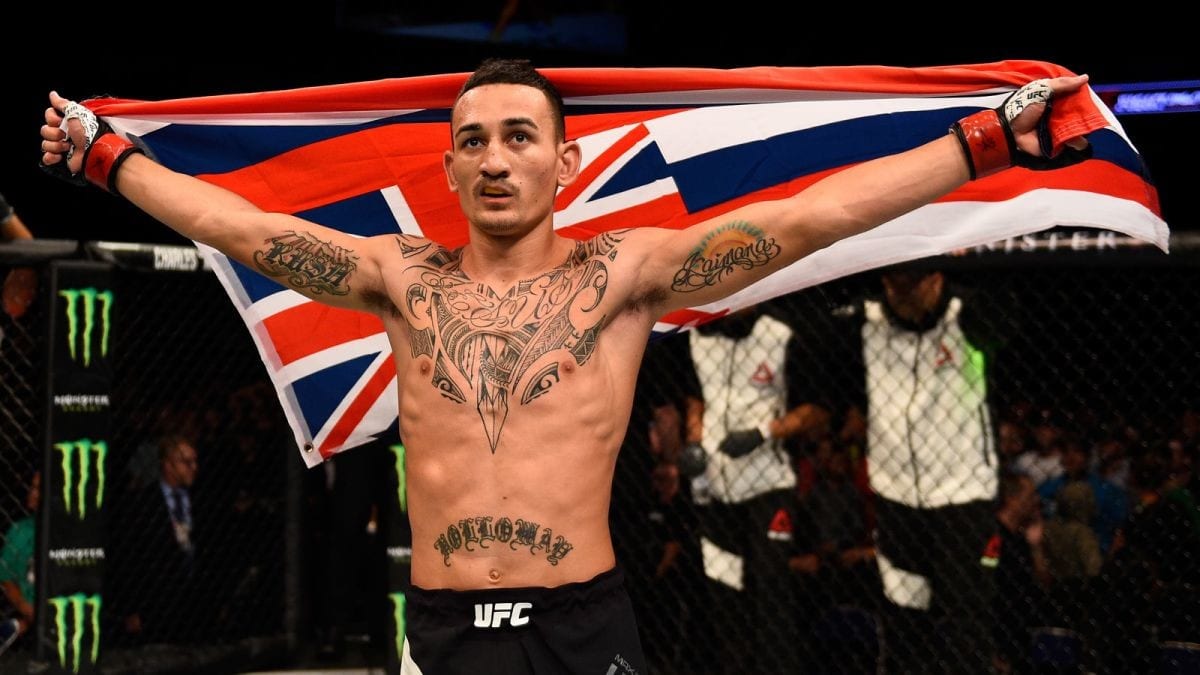 Max Holloway knows he has the biggest fight of his life coming up. His first chance at UFC gold (be it controversial or not), the 25 year old knows that by defeating Anthony Pettis, he'll finally be on top of the featherweight division that he's slowly been working through for the past few years.
While Holloway is satisfied with his shot against Pettis, he has made no secret in the past that he wouldn't mind a bout with (newly appointed) featherweight champion Jose Aldo in the past.
Indeed, speaking on the UFC 206 media call, Holloway found himself drawn on the Brazilian on more than one occasion.
"It is what it is," Holloway said of his interim title opportunity. "There's always [going to be] haters, and haters gonna hate. The show still needs to go on, and we're doing it. I was supposed to be booked with the interim title [and] Jose Aldo. 205 they were talking about and he was supposed to be here at 206.
"I don't know whats going on with that guys mind, he needs to get his mind straight. But all I know, I got my mind straight."
The UFC has already made it clear that the winner of UFC 206's main event will be facing Jose Aldo sometime next year in a bout designed to clean up some of the mess at 145-pounds. Not that Holloway is entirely convinced.
"We'll see what happens," he said. "That motherfucker, he got diagnosed with that fucking pussy-itis that he's been fucking having lately. Whenever he wants a vaccine, he can come and get it. So we'll see what happens. I don't know."
But despite the growing animosity he feels for the Brazilian, Holloway remains focused on the task ahead.
"It is what it is," he said. "This guys over here talking about fighting this and that and whatever and blah, blah, blah, he wants a fight, he wants a fight. Motherfucker had a fight and he didn't take it. Now it's me and Pettis."
Comments
comments