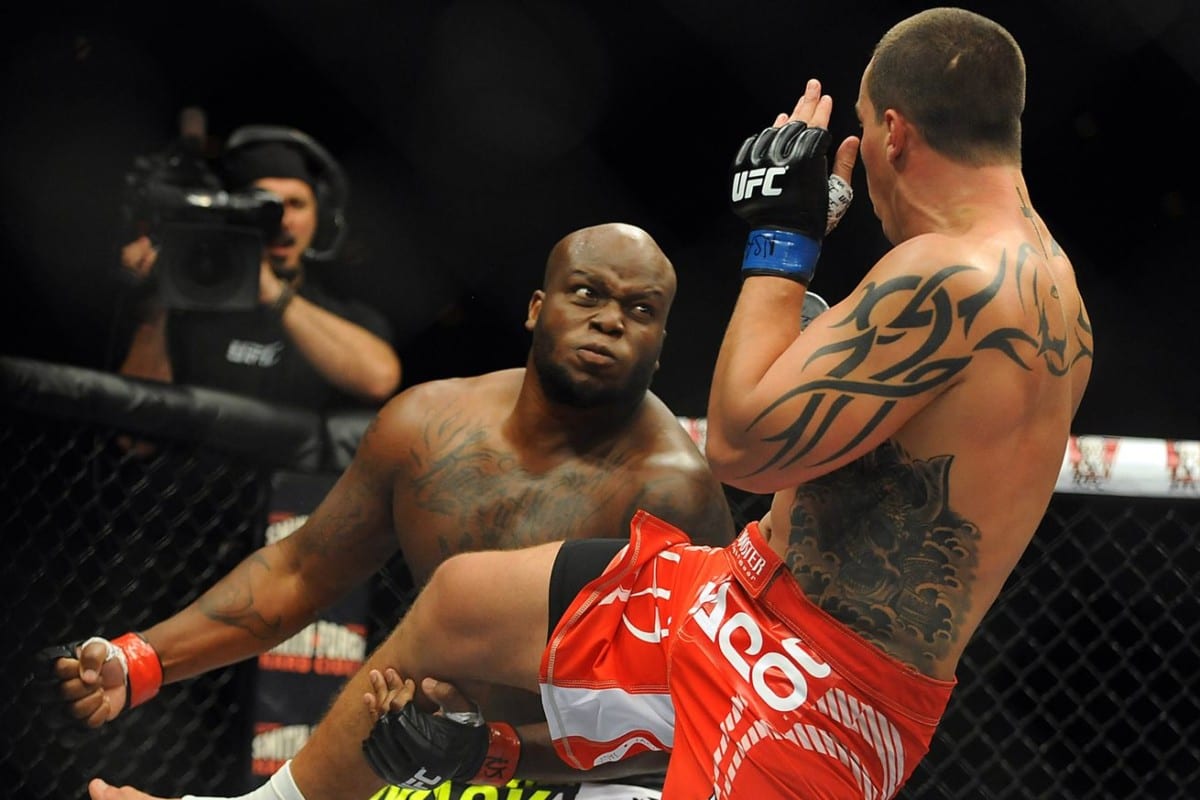 With the majority of the upper echelon of UFC heavyweights very much fitting into the mid-thirties-and-beyond demographic, Derrick Lewis (32) and Francis Ngannou (30) are positively sprightly by comparison.
The two fighters, both enjoying win streaks (5 for Ngannou, 6 for Lewis) are both considered to be prime candidates to hold UFC gold in future but, according to recent comments made by 'The Black Beast' it is beginning to appear that they might be on a collision course sooner rather than later.
With the top of the UFC heavyweight rankings littered with fighters who have lost heavyweight title bouts in recent memory, a duel between Ngannou and Lewis (the fifth and sixth ranked heavyweight fighters in the division) could be ideal to determine the next challenger for Stipe Miocic and Lewis sees Ngannou as a potential opponent — once he takes care of Mark Hunt in June.
Speaking on The MMA Hour, Lewis said that Frenchman Ngannou is nothing but a product of hype.
"Francis, that guy is real ignorant, don't even worry about that guy," Lewis said. "I would love to fight him after this fight because he's been talking a lot of shit anyway, like he's the shit. Fuck that guy.
"I will fight his ass after I fight Mark Hunt. I wanted to fight him before this fight. He's over there talking about I'm too slow and this and that. I'm going to bang his ass out. He is overyhyped. I'm still prettier than him anyway. Forget that African booty scratcher, ain't worried about him."
Both fighters possess the raw power which could make for a tremendously exciting contest but does it make sense to place the two fighters with the biggest winning streaks in the division up against each other, or build that fight slowly to a point where one of them may have a title belt around their waist?
Over to you, Mr. Shelby.
Comments
comments