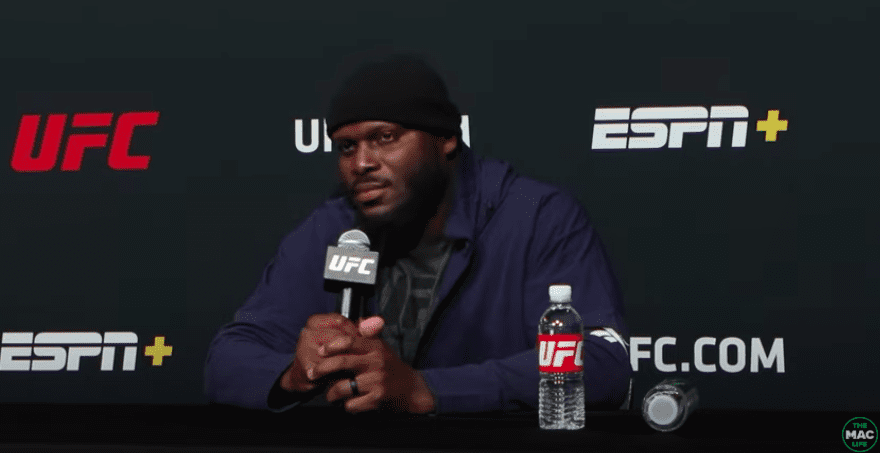 To some it may appear that hell has frozen over in Texas but as far as Derrick Lewis is concerned, he will bring enough firepower into the cage on Saturday night against Curtis Blaydes to compensate. 
Houston native Lewis told the media in Las Vegas this week, including TheMacLife, of how he and his family have been dealing with the frigid conditions across the state which has led to mass electricity outages and numerous emergency situations. For Lewis, it was hardly the ideal situation to prepare for a UFC main event fight this weekend against the dangerous Blaydes.
"Everything so far so good at the house has been good," Lewis said. "The power has been off and on, but my family's been safe still. We stayed in one room, because there's no windows in the movie room, so we've all just been sleeping in there and making sure the heat stays on 80 just in case the power goes out again. Cause whenever it goes out, it stays off maybe 10 hours and we can still stay warm.
"Everyone at home is doing great. Really no distractions or nothing like that. We're going to make it through. Any city that's been through more disasters in the last five years is Houston, so I'm pretty sure we're going to make it through."
But even a situation such as this didn't eclipse Lewis' famed sense of humour. Asked about the controversial situation in which Texas Senator Ted Cruz opted to leave the state for a holiday in Cancun, Lewis told the media that he actually met Cruz in the airport — and said the controversial senator wished him luck ahead of his fight.
"I actually took a selfie with him at the airport," Lewis said in jest. "I told him, 'Hey, let me come with you.' He said, 'No, they're already giving me hell, so I'm going to come back anyways, I'm going to make it seem like I'm just going to drop my daughter off out there and I'm going to come right back the next day.' I said all right, that's cool my bad, I'm not even going to post the picture then.
"He said, 'I appreciate it 'Black Beast,' handle business this weekend.' I said, 'All right, cool.'"

Comments
comments