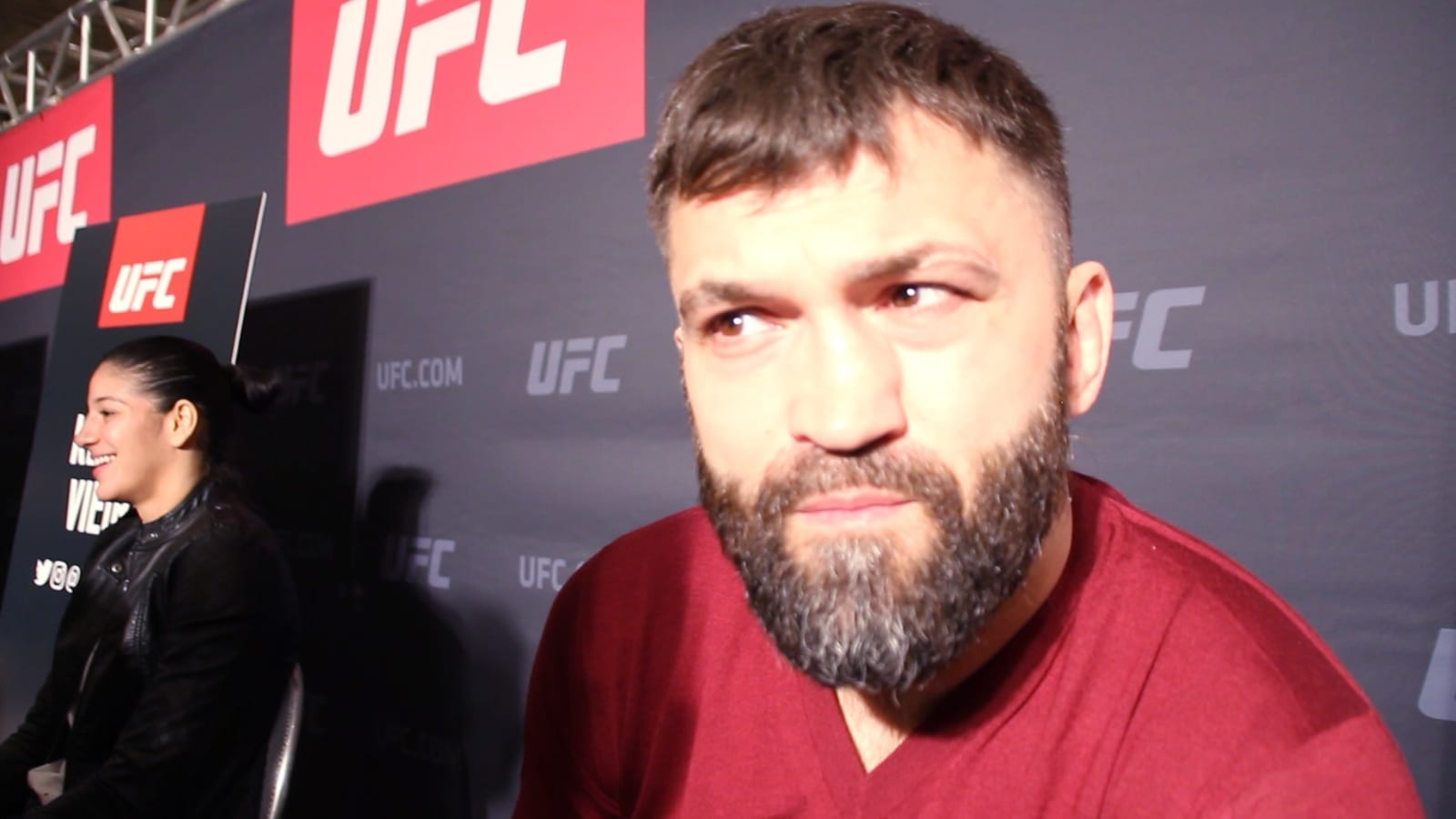 Former UFC heavyweight champion Andrei Arlovski is one of the longest tenured fighters on the UFC roster but the 42-year-old Belarus native isn't going anywhere just yet.
Arlovski, winner of his last two in the Octagon, will face England's Tom Aspinall at this weekend's UFC event in Las Vegas in what will be the 34th UFC bout of his long career (and 52nd of his career) but despite being one of the most battle-hardened fighters in UFC history, Arlovski says that he isn't yet contemplating when his MMA voyage might come to an end — and nor has he given up on his ambitions of once again raising UFC gold.
"I want to fight as long as possible and of course I want to be a champion," Arlovski said to the media in Las Vegas, including The Mac Life, ahead of Saturday's fight. "That is why I'm doing what I'm doing right now. In the past, the main problem for me was sticking with the game plan. Over last two fights, I stick to the game plan and I trust my coaches 100 percent. Like Nike, just do it."
View this post on Instagram
Arvloski's opponent this weekend, Aspinall, is just 27 years old and one of the youngest fighters on the UFC's heavyweight roster. But far from being a stepping stone for younger fighters, Arlovski says he wants to use their momentum to help extend his own career.
"Young blood keeps you alive," he said. "It's keep you on your tippy toes. Deep inside you know he's young, he might be stronger, faster, but for me, age is just a number. At age 42 I'm still super hungry, in a good way. For glory, for money, for titles, for everything. I just became a more responsible person. Responsible father, husband, fighter. At age 42, I do more work than when I was 25."
But that's not to say that Arlovski isn't aware of the potential risks of staying too long in one of the most punishing sports on earth.
"Definitely I don't want to be a punching bag for some other fighters who's gonna make some name, records off of me," Arlovski said. "I have two kids, come on. I'm a smart guy. I want to be old, I want to see my grandsons and smoke cigars and drink some wine in my backyard."

Comments
comments