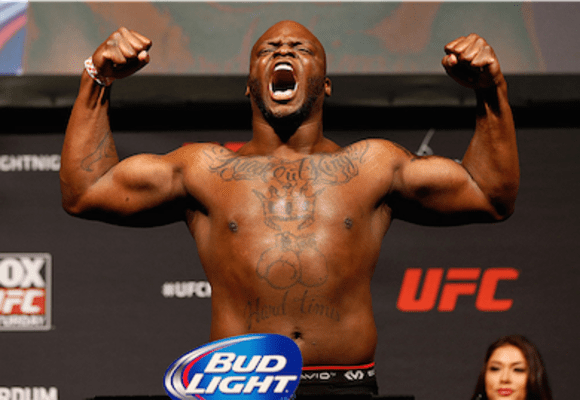 While Greg Hardy might not have fought in the UFC yet, he's certainly coming in with plenty of attention on him.
The former NFL player appears to be developing a rivalry with UFC heavyweight Derrick Lewis, based on Lewis' comments about Hardy's involvement in a domestic violence case. Lewis appeared on UFC Tonight last week, where he was asked about his thoughts on Hardy coming into the UFC. After Lewis made it clear he'd be happy to fight Hardy, Hardy responded through TMZ that he'd be open to the scrap himself.
"Soon enough, you're going to see me in front of 'The Black Beast'. I'm not backing down," he said.
It seems Lewis is happy enough for Hardy to be stubborn.
"He didn't really say anything, he just said I'm going to remember that," Lewis said, speaking on the Slip n' Dip Podcast. "Yeah, I want you to remember that. Shit, I want you to remember that the next time you raise your hand up to a woman and I want him to remember the consequences of that too.
"I want him to remember that."
Comments
comments