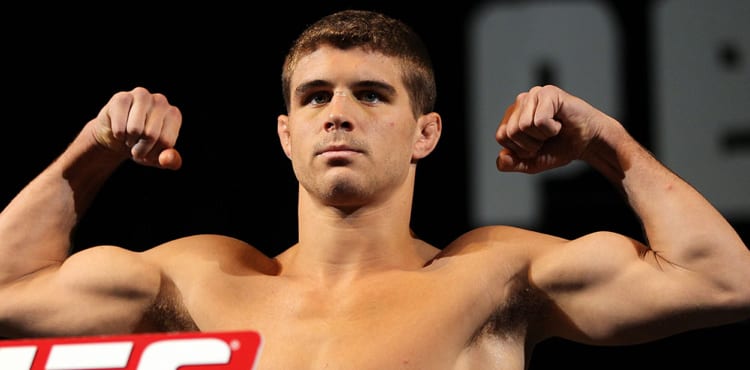 When UFC president Dana White went public with his intention of moving the weigh-in times from early morning to later in the afternoon, several fighters went public with their disapproval of the idea.
None of those names who spoke out against the proposal went quite as far as Al Iaquinta, however, who is outright refusing to change his schedule come fight week.
"I'm going to weigh-in and then I'm going to start eating," Iaquinta said, speaking with ESPN. "I signed a contract under the assumption we are weighing in in the morning, so we are. There will be no afternoon weigh-in, 100 percent.
"Dana is out of line, and this is the last straw. They've never seen anyone like me. I will do everything in my power to make sure this is done the right way. We are weighing in in the morning."
It's not the first time Iaquinta has discussed his dissatisfaction with the UFC bosses. Even prior to his upcoming fight with Justin Gaethje on August 25's announcement, the New Yorker was in a spat with White over negotiations.
Looks like @danawhite is frustrated. Now he is blaming the intelligent fans! HE paid 500k-1m to a guy with zero physical talent to fight a reporter… not the result he was looking for… PPV didn't sell. Waaaa 😢 https://t.co/dTYgtreNYM

— Al Iaquinta🗽 (@ALIAQUINTA) June 15, 2018
According to Iaquinta, he simply doesn't have the desperation to fight that others do which would make him accept negative rulings.
"You cut me, I'm not crying and coming back," Iaquinta said. "Dana White has no power over me. That guy has zero power over me.
"I've got to keep fighting inside the cage and out. The UFC needs a person like me, because I love this sport and Dana — I don't know if he loves this anymore. I think he's just addicted to the spotlight and making it all about him.
"The more Dana White gets in front of a mic, the stronger we get. The more he opens his mouth, the more [Project Spearhead] forms we fill out. The fighters have gotten a taste of what it feels like to get a full, almost 36 hours of time to rehydrate. I've reached out to more than enough people to know that if he moves that, it will the last straw that does him in."
Comments
comments