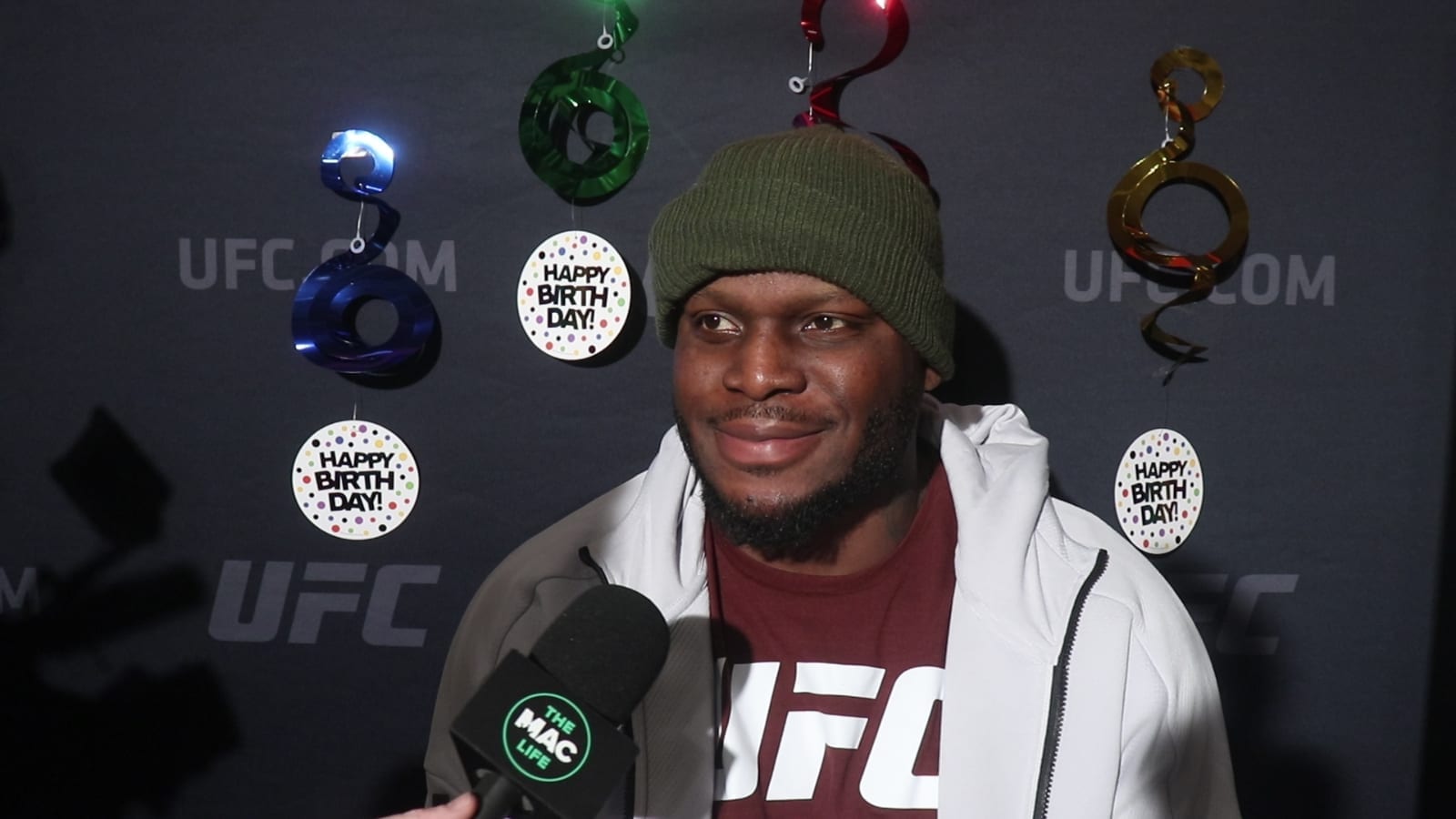 Derrick Lewis is happy Jon Jones plans to move to heavyweight, and believes they'll cross paths one day in the future.
Lewis was last seen knocking out Curtis Blaydes with a stupendous uppercut, and is now in the heavyweight title conversation. While he'll be waiting a little while to see that play out, Lewis believes the entrance of Jones into the big man division can only be a good thing, and believes he'll get to step in the Octagon with Jones.
"I picture myself fighting him one day and I kind of know what his game plan would be if he ever faced me. He would try to attack the legs a lot. I don't think he really tries to take me down. He'll try to keep his distance, then try to stay away," Lewis said, speaking on a recent episode of the Joe Rogan Experience.
For some, Jones' tactics in such a contest might seem obvious. Avoid Lewis' huge power, and take him to the canvas with wrestling. In Lewis' mind, however, Jones is smart enough to realise that by engaging the clinch with Lewis, you're getting within range.
"I would love for a guy to get this close to me," Lewis said. "I believe that's their downfall when they get that close. I don't think he should try to gain any more weight though. I think his walk-around weight is good enough. I believe he walks around at 240, 235, something like that. I don't think he should keep trying to gain weight or bulk up as much as he thinks he should."
Comments
comments