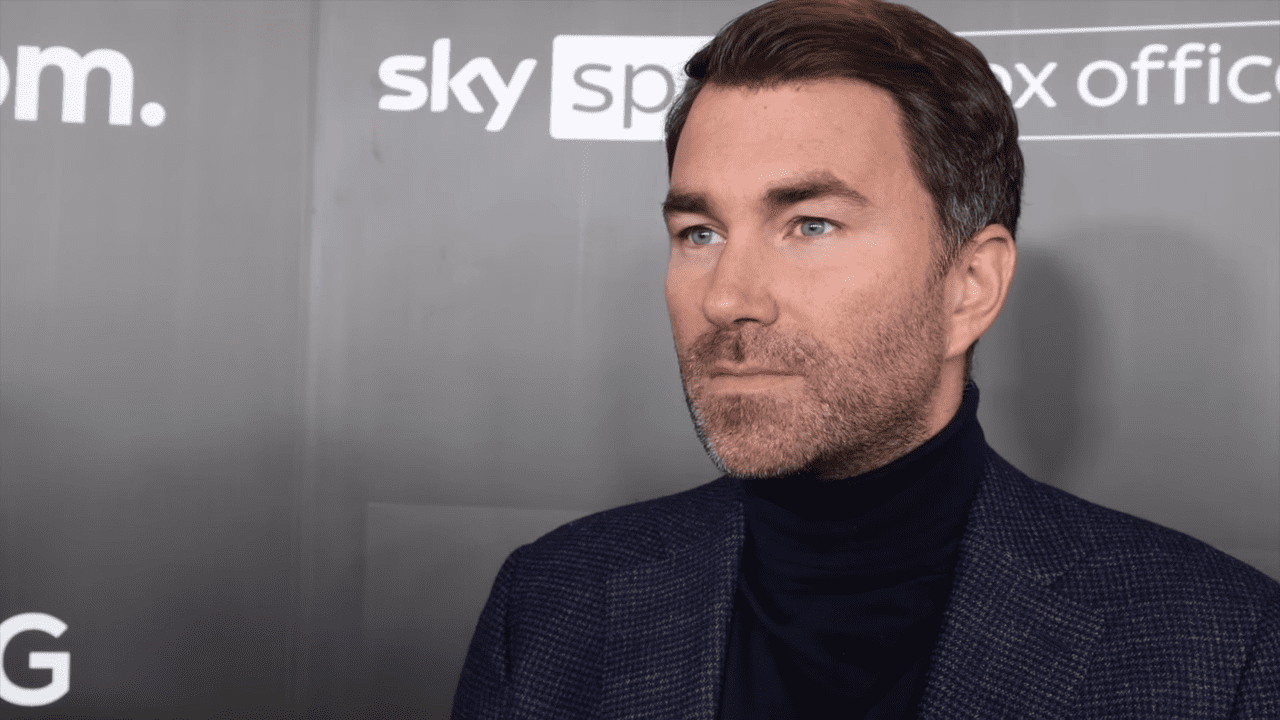 Eddie Hearn isn't sure how much stock you can put into Tyson Fury's recent comments suggesting he's halted his training.
Earlier today, the news broke that Fury and Anthony Joshua have put pen to paper on a two fight deal that will seem them unify the boxing heavyweight titles over the course of 2021. The reports emerged just days after Fury had expressed frustration with the length of negotiations, saying he was no longer working out and instead just drinking.
For Hearn, as usual, he's taking Fury's comments with a pinch of salt.
"You never really know with Tyson," Hearn said, speaking to ESPN. "It could be mind games. He could be having a bad day. He could be a little pissed off. Or he could be having a joke.
"One of the fascinations about this fight will be the buildup because they're two totally different characters, two totally different personalities. The mind games will be on another level for this fight. Tyson is very good at that. Anthony is excited by that. … He's so pumped, so focused, he hasn't stopped training since the [Kubrat] Pulev fight [in December]. He's like a caged lion. The buildup is going to be epic."
Next up is an announcement regarding the date and venue for the contest, with the Middle East the most likely location. For Hearn, he believes finding a place for the mega-fight will be the easiest part of the entire affair.
"I actually feel we've done the hard part," Hearn said. "Speaking for myself, Anthony and his team at 258 management [258 MGT], I know how hard we've worked these last couple of months and I just feel that this fight is so big it's not a difficult sell. We've already had approaches from eight or nine sites. The offers have come from multiple countries in the Middle East, from Asia, Eastern Europe and America."
"This is the biggest fight in boxing and one of the biggest sporting events in the world. It will be a major, major win for a country that wants to showcase itself."
Comments
comments