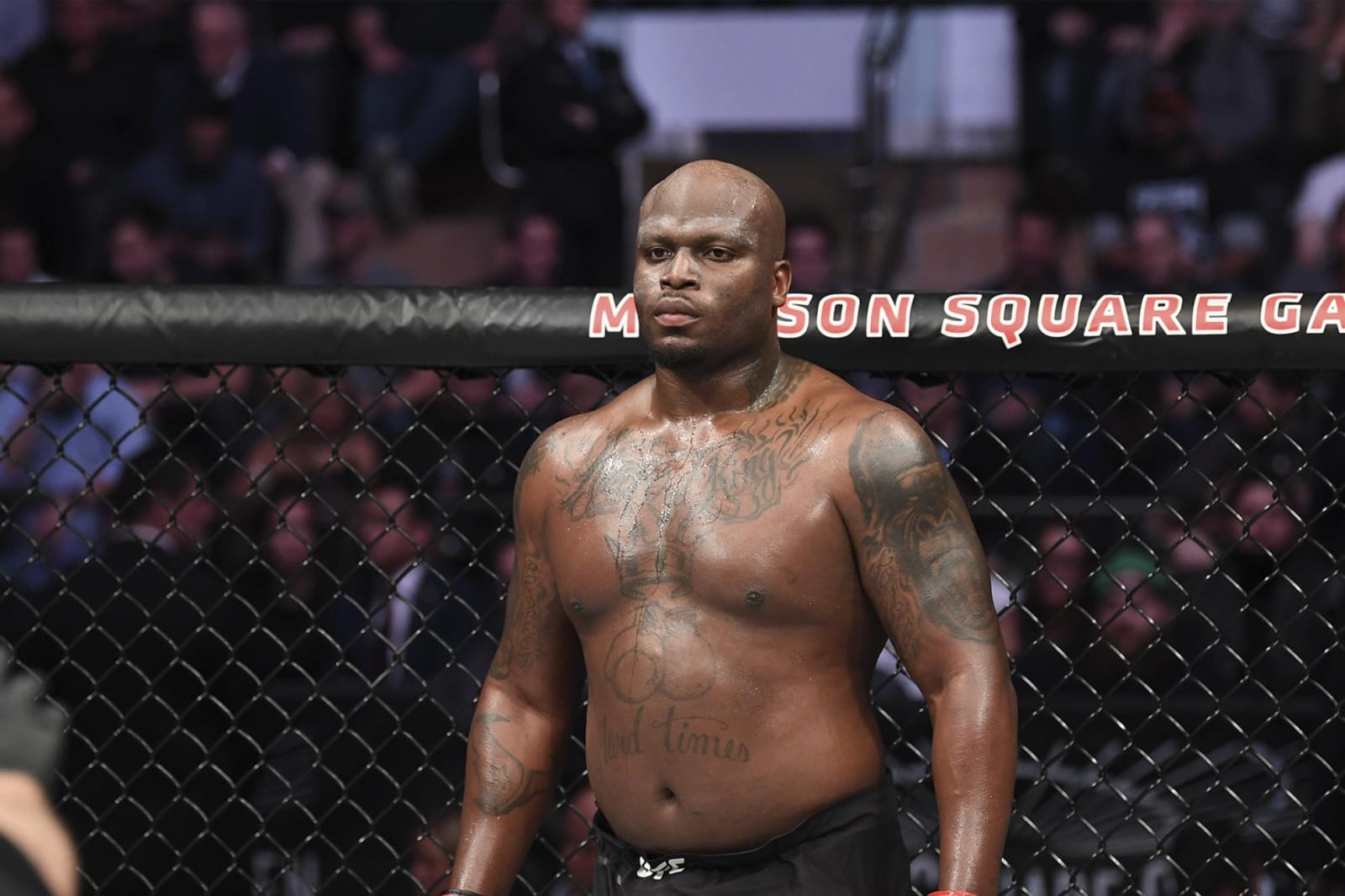 At the top of the game, the benefits seem obvious.
Fame, notoriety and wealth are often noted as by-products of a successful career in combat sports; but UFC heavyweight contender Derrick Lewis says that it's a long road to the top to achieve the type of financial independence one would often associate with a high level professional athlete.
Lewis is one of the most well-regarded fighters in the UFC heavyweight division, having delivered some of the most memorable knockouts in the weight category's history and became one of only a handful of fighters to headline a mixed martial arts event in Madison Square Garden in his unsuccessful bid to seize the world title from then-champ Daniel Cormier a few years back.
But as 'The Black Beast' noted to YouTuber Noah Kagan (via MMA Junkie), it is a good idea to not keep all of your financial eggs in just one basket.
"I believe try to find something else," Lewis said, offering some sound financial advice. "You'll probably make more money starting off working at a regular job than fighting, for sure. … I didn't have no other choice. I love fighting. I used to love fighting in the streets for free, and so I might as well just get paid doing it.
"At the beginning, you don't get paid a lot," Lewis said. "I'm a top 5, top 10 paid athlete in the UFC, so I get paid pretty well."
But it doesn't stop there for Lewis, who has opened up businesses outside of his fighting career — several of which have proved to be sound investments.
"I own a beauty salon, and I have a hotshot (trucking) company, and I fight part-time," he said.
Comments
comments