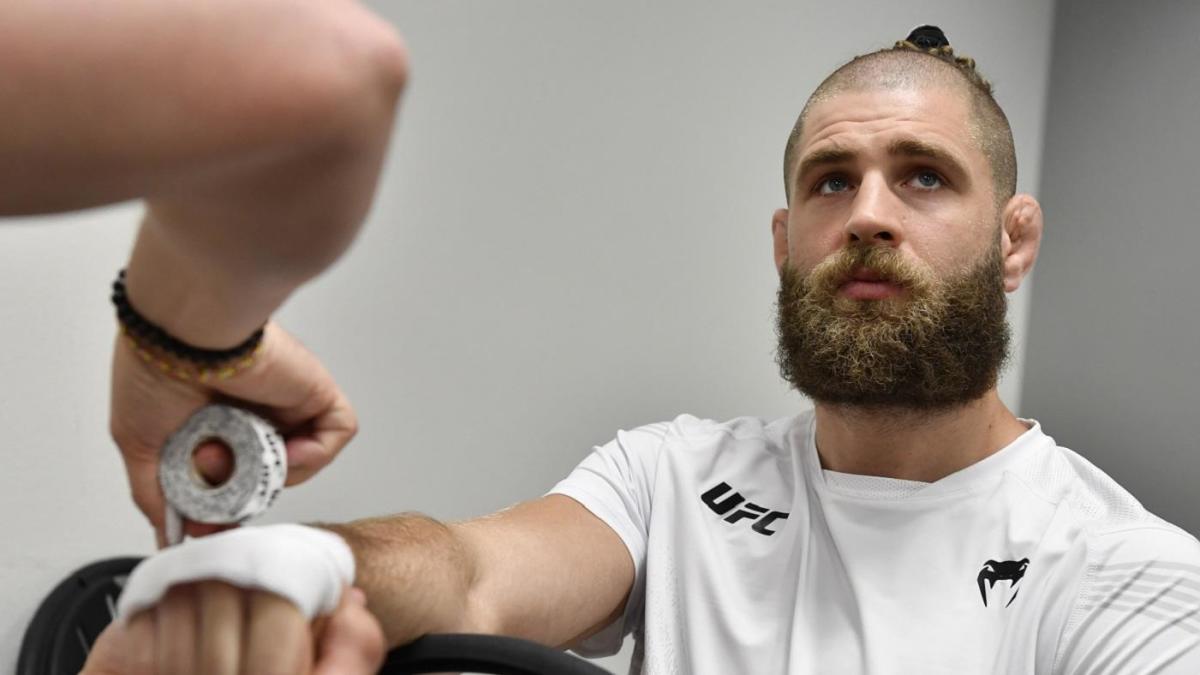 It's rare for a fighter to receive a world title shot on just their third bout in the UFC but anyone who witnessed Jiri Prochazka's destructive performances against Volkan Oezdemir and Dominick Reyes will likely admit that this is solid matchmaking. 
The Czech fighter, who boasts and outstanding KO rate of 25 finishes in his 28 wins, takes on the biggest test of his career this weekend at UFC 275 in Singapore when he attempts to seize the UFC light heavyweight championship from veteran titleholder Glover Teixeira, and he said in the buildup to Yahoo! Sports that his performances in the ring aren't just honed in the gym — but also by an understanding of the mental aspect of fighting.
"You need to be in control of the mind, the soul and the physical body," he said. "For me, this is really important because when you realise your mind is your main weapon, everything is clear. Then you can start to know how to use these weapons in the right way. If you are a fighter, especially an MMA fighter, and you understand the way of the warrior, then you naturally realise what is your main weapon," he said. "That's my mission, to learn these things."
Watching Prochazka, it is easy to see what he means. His knockout win against former title challenger Reyes was a moment of freeform beauty; he spotted an opening and swung a spinning elbow which sent the American to the canvas. This wasn't planned, he said, but an example of allowing the fight to develop in the cage and taking any chances which come his way.
"I believe I have put myself in the position I need to be in to be successful," he said. "I have done the work and now it's a matter of execution."
Comments
comments